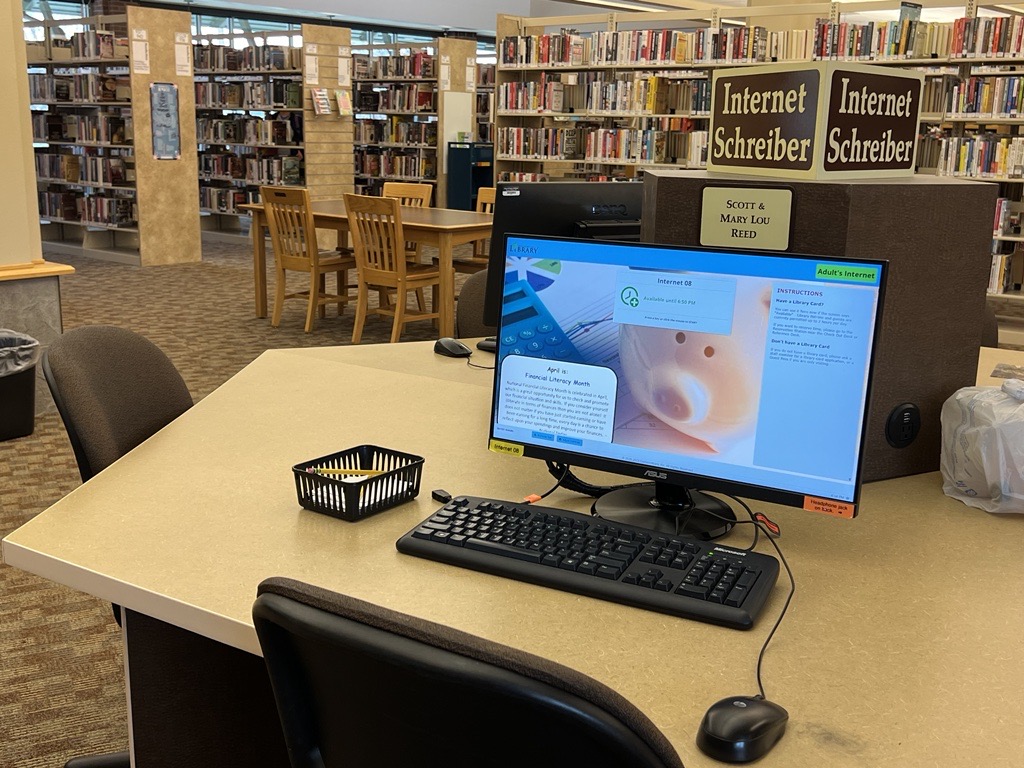 The library provides easy access to the internet, printing, scanning, and research tools while visiting. All internet workstations include:
2 hours per session
High Speed Internet
Software includes: Microsoft Word 2019, Microsoft Excel 2019, Microsoft Publisher 2019, Microsoft PowerPoint 2019
Access for flash drives (USB)
CD/DVD drives (Study Rooms only)
Catalogs and Learning Workstations include:
Open Access – no time limits
Access to all library database subscriptions
Catalog access, which allows patrons to view the library materials for the Coeur d'Alene Public Library and other Cooperative Information Network libraries, and to place holds, check account statuses, and renew items.
Printing is available at all public workstations, as well as from laptops and most wireless devices. Printing can also be done from home. Prints cost 10¢ per black and white page, and 20¢ per color page. Scanning to a flash drive is available. WiFi is also available throughout the building for patron convenience.
Click here to view more information on internet and wireless access within our library Policy Manual.