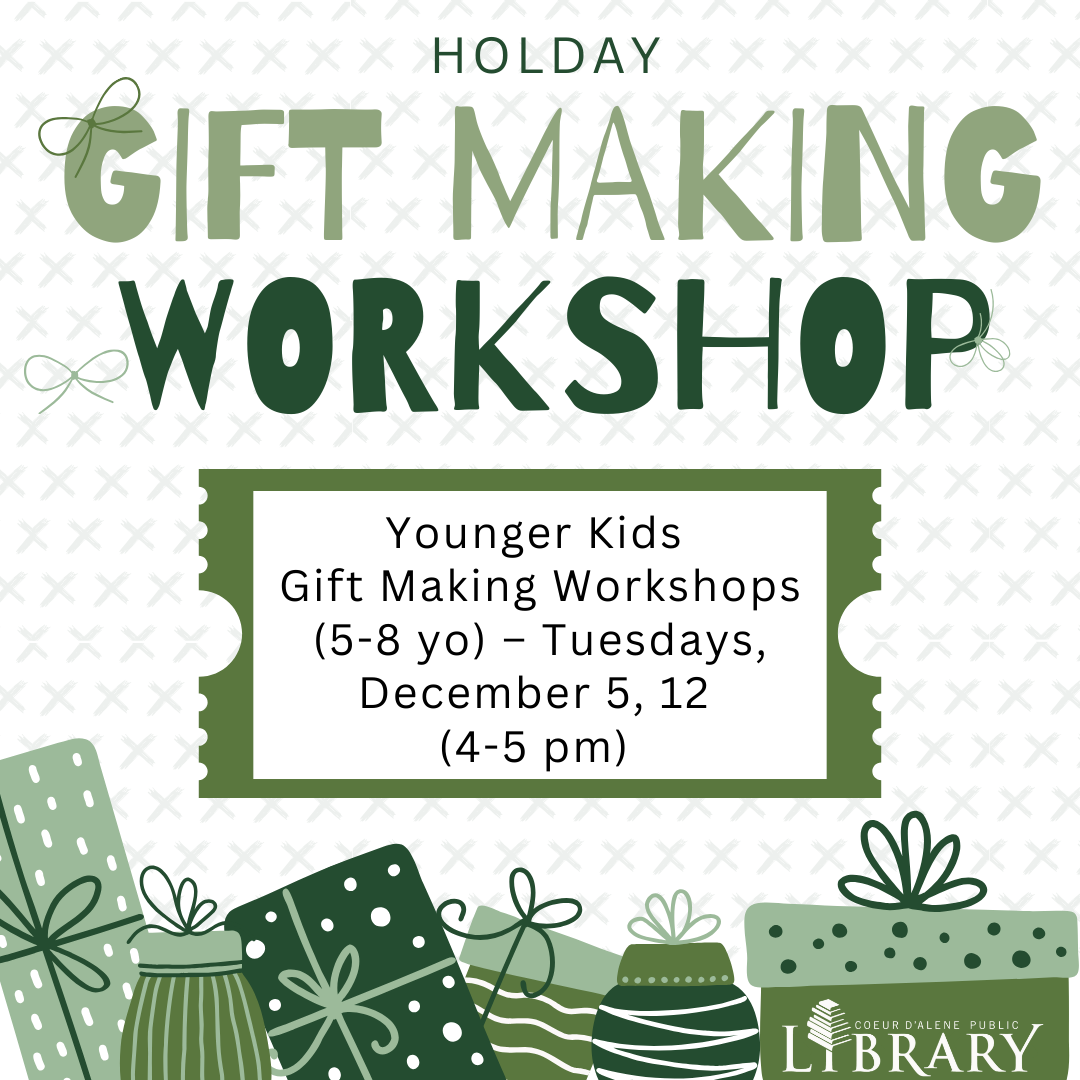 Younger Kids Gift Making Workshops (5-8 yo)
Holiday Gift Making Workshops for Kids of All Ages 
Have fun participating in the season of giving by creating your own handmade present to gift to someone special this holiday season. Each class will be followed by a giftwrapping opportunity. Please register online for the program you'd like to attend so that we can make sure to have enough chairs, helpers, and supplies. 
REGISTER HERE: https://forms.office.com/r/6GhVGW0vvf
Younger Kids Gift Making Workshops (5-8 yo) – Tuesdays, December 5, 12 (4-5 pm) 
December 5: Fashion beads out of patterned paper and string them together to make wearable art. You'll leave with a beautiful stretchy bracelet that someone on your list will adore wearing! 
December 12: Make a tye-dyed bookmark that's unlike any you've ever seen before. The reader on your gift list will be the envy of any book club! 
This event is intended for children ages 5-8 years old.