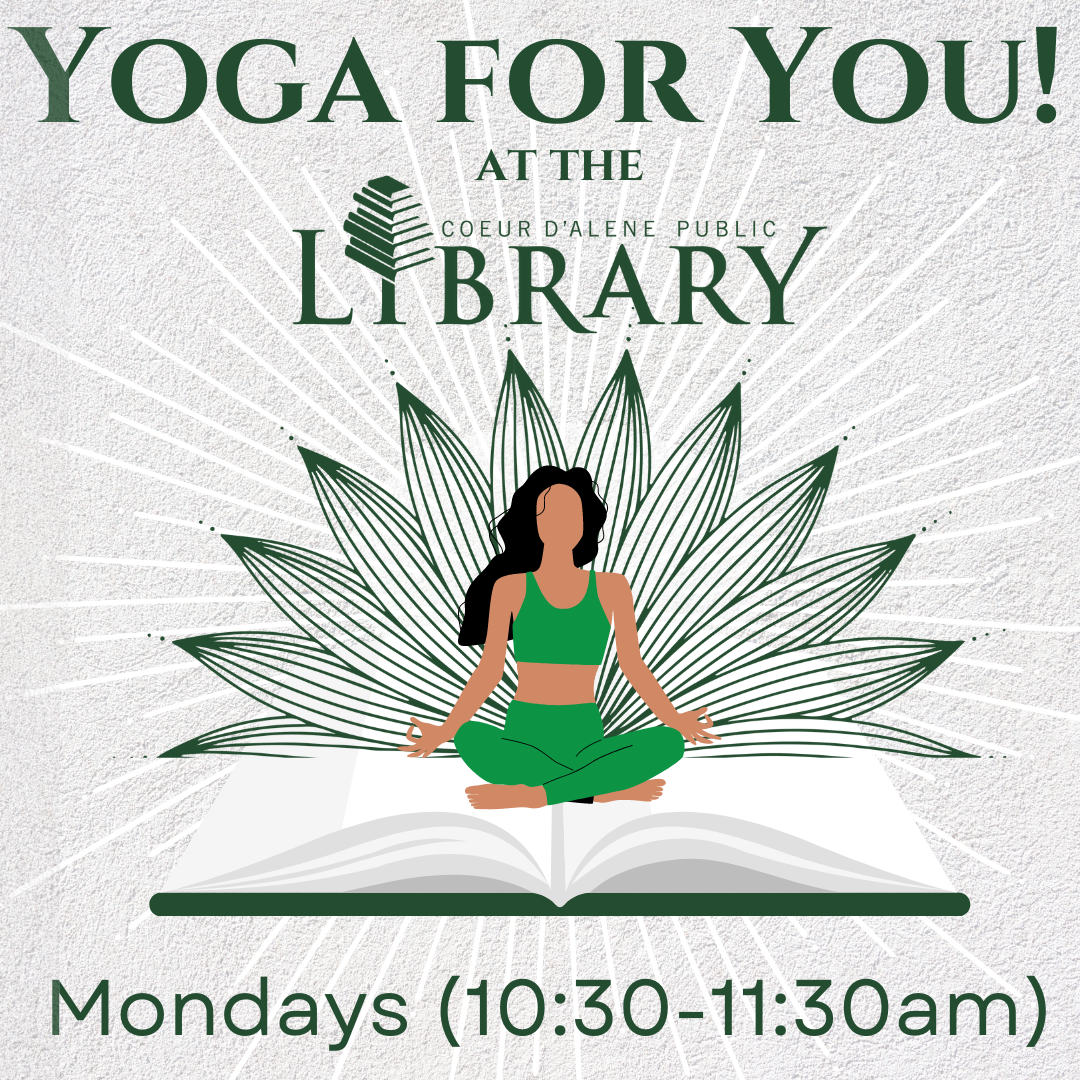 Yoga for You!
Yoga for You!
Mondays (10:30-11:30am)
December: 5, 12, and 19.

January: 2, 9, 23, and 30.
Join us for this Yoga program for adults. This blend of stretching, strengthening and balance work, along with relaxation, may be just what you're looking for. Come enjoy the many benefits of this ancient practice! Your instructor, Gerry Bryak, will adapt poses to your needs so this yoga is truly for YOU! All levels are welcome, from beginners to experienced. Please bring a mat to class.