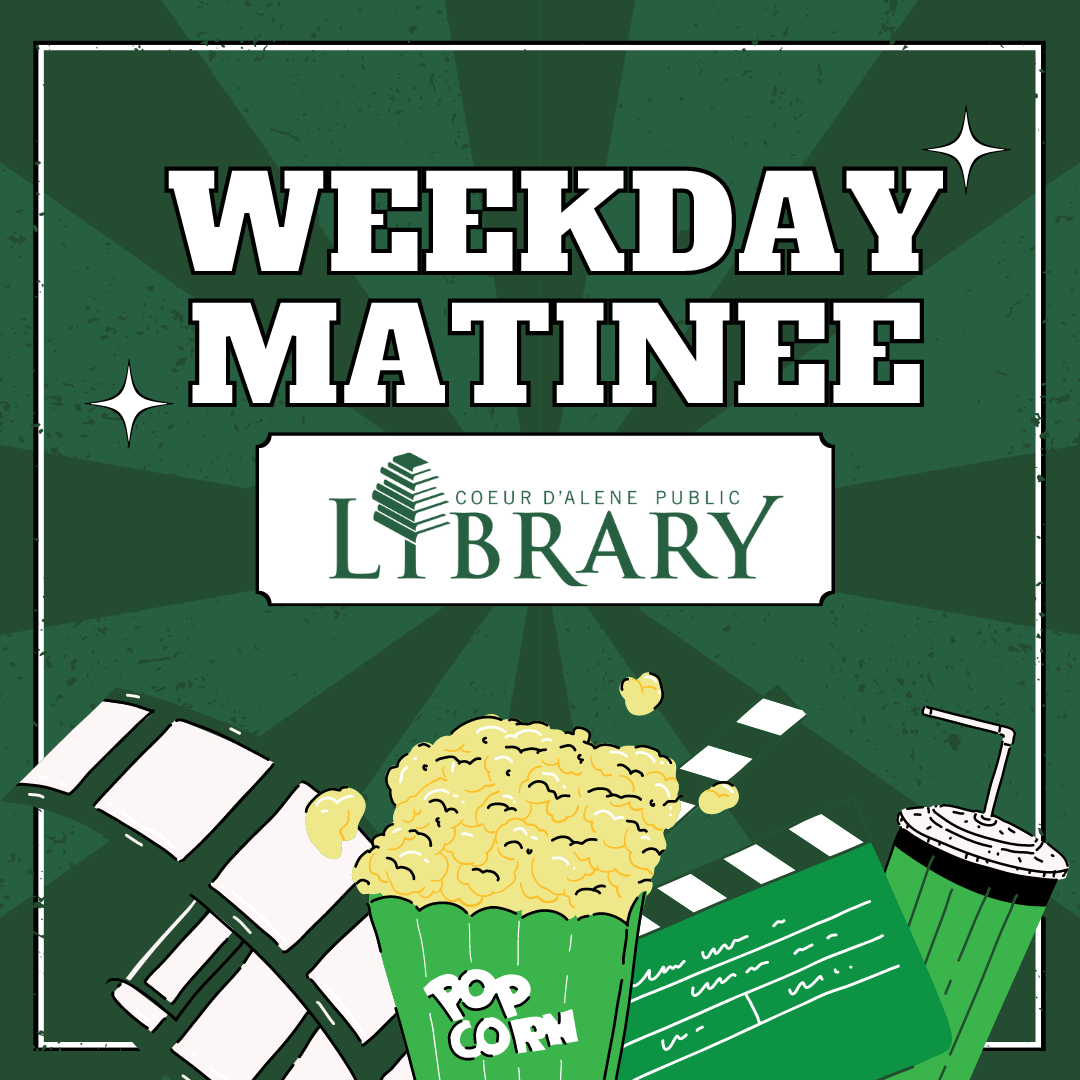 Weekday Matinee at the Library
Weekday Matinee at the Library – 4th Wednesday of the month through April.
Start your morning with laughter and free popcorn as we feature classic comedies from the 20s through the 60s. Each month a new film will be featured.
Tuesday, April 25 (11 am) – 1953 version of Roman Holiday in B&W for 119 mins. Roman Holiday is an American romantic comedy about a princess, Audrey Hepburn, out to see Rome on her own. She breaks away from her official goodwill tour in incognito and falls for an American journalist, actor Gregory Peck, who serves as her tour guide. The film was directed and produced by William Wyler. Audrey Hepburn won an Academy Award for Best Actress for her performance.