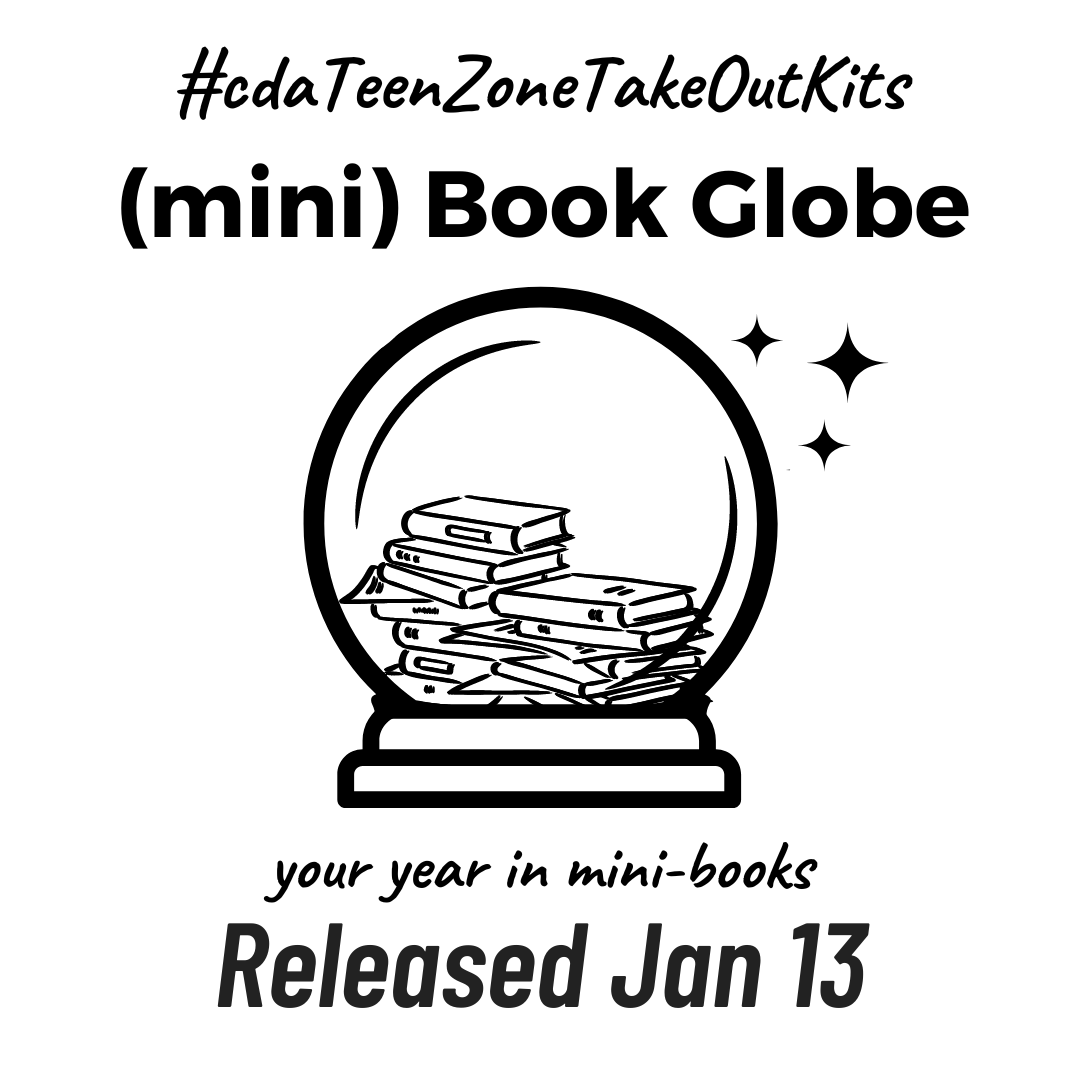 Teen Zone Take-Out Kit – (mini) Book Globe – Release Day
Teens, you can pick-up January's Kit, starting Jan 13.
Pick-up your kit and receive everything you need to make your own Book Globe filled with mini-books.
Watch the video tutorial on Facebook or Discord on Jan 17, if you get stuck. (for ages 12-19).
More information can also be found on the Discord server. Teens can join the Discord server by applying here: https://tinyurl.com/cdateendiscord