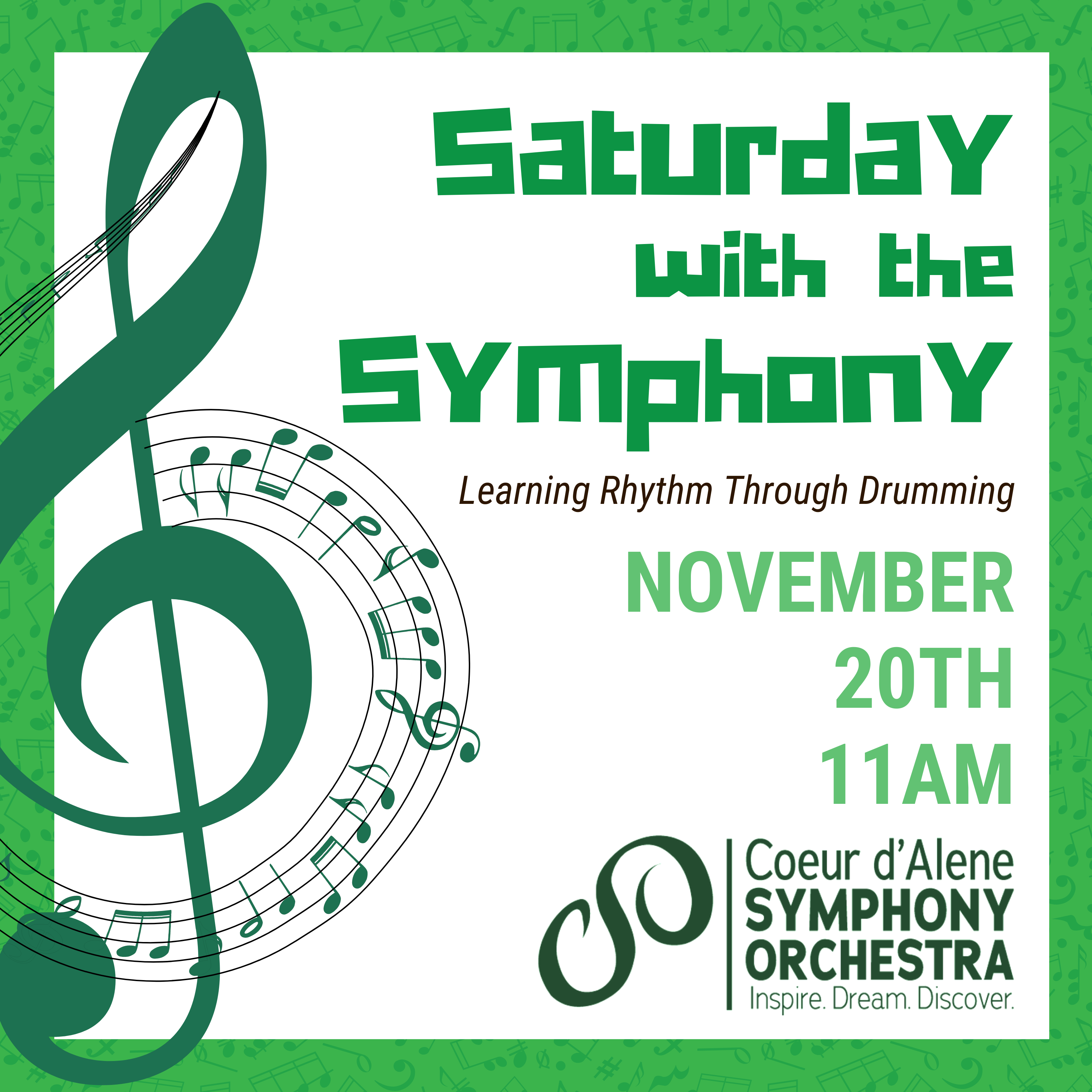 Saturday with the Symphony
The Coeur d'Alene Symphony Orchestra is excited to bring back the "Saturdays with the Symphony" program to the Coeur d'Alene Library!
Registration is required!! Fill out this online form https://forms.office.com/r/f7rY4QCVFs or call us at 208-769-2315 ext 455
This season's first four events will revolve around getting to know the various instrument families of the orchestra, beginning with the percussion section. 
Come join members of the Coeur d'Alene Symphony to learn about percussion instruments traditionally found in the Symphony Orchestra, as well as participate in an impromptu world percussion ensemble. Participants will have the opportunity to learn about rhythm by playing traditional world percussion instruments such as the djembe, conga, and accessory percussion instruments like the shaker, triangle and cowbell. That's right, MORE COWBELL!
We're looking forward to seeing you on November 20th at the Library for "Learning Rhythm through Drumming!"