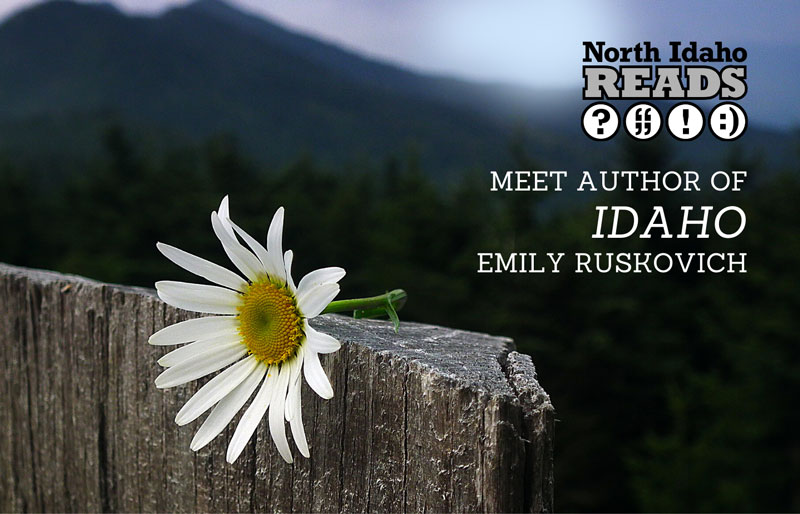 North Idaho Reads 2021 'Idaho'
"Idaho" has been selected as the North Idaho Reads (NIR) book for 2021 and we've scheduled a virtual author presentation and Q&A session with Emily on Friday, April 30th at 6:00. Just click the link to join the meeting at that time.
NIR is organized each year by area libraries and volunteers and encourages readers in the region to share a book and participate in related programs and discussions.
Participating libraries and organizations include Northern Pacific Railroad Depot Museum, Well Read Moose Bookstore, Coeur d'Alene Public Library and the Community Library Network.
"Idaho" is the first novel for Ruskovich, who grew up in North Idaho on Hoodoo Mountain. She was the winner of a 2015 O. Henry Award, the 2019 International Dublin Literary Award, and a graduate of the Iowa Writers' Workshop. She currently teaches creative writing at Boise State University and lives in Idaho City with her husband and daughter.
In the novel, Ann and Wade have carved out a life for themselves from a rugged landscape in North Idaho, where they are bound together by more than love. With her husband's memory fading, Ann attempts to piece together the truth of what happened to Wade's first wife and to their daughters.
In a story told from multiple perspectives—including Ann, Wade, and Wade's first wife Jenny, now serving a life sentence in prison — we gradually learn of the mysterious and shocking act that fractured Wade and Jenny's lives, of the love and compassion that brought Ann and Wade together, and of the memories that reverberate through the lives of every character in "Idaho."
Technical How To:
Start 15 minutes early, or test the day before.
Download the Teams App if prompted.
When prompted, "allow" your computer to access audio (so you can ask questions during the Q&A section), however, video access is not required.