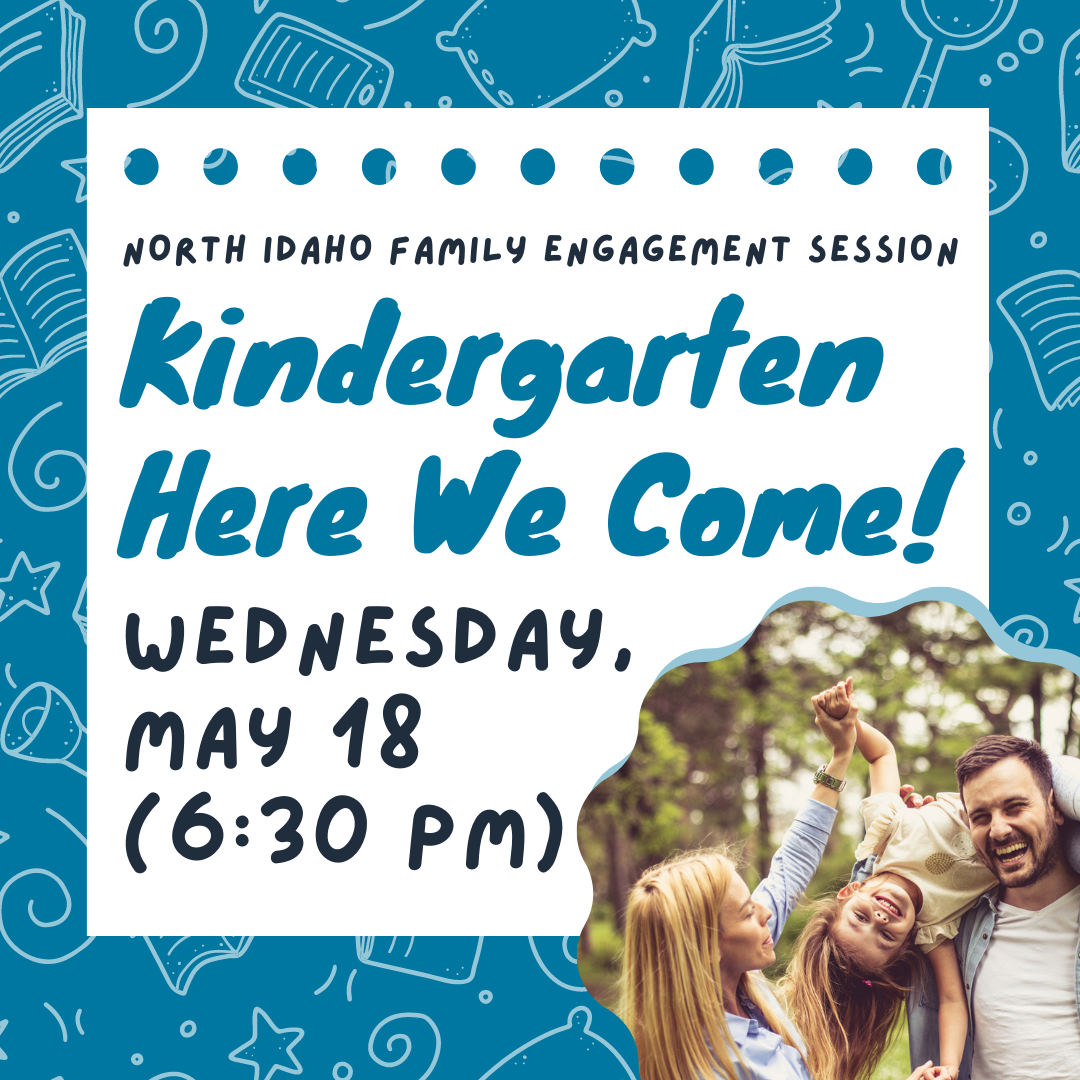 Kindergarten Here We Come!
North Idaho Family Engagement Session – Kindergarten Here We Come!
Wednesday, May 18 (6:30 pm)
Who's invited? Families with Children Ages 4 and 5
Join us for dinner and a fun-filled family program that focuses on kindergarten readiness for the whole child. Each participating family will receive a kindergarten readiness kit retailing at over $200!
REGISTER HERE: https://docs.google.com/forms/d/e/1FAIpQLScI8TL8isfJwV_q4_MypvmzU2EeiVN1fcTEu0aG0s9C6vdm3w/viewform
If you have questions, please email cbeach@cdalibrary.org.
Brought to you by the:
Idaho Association for the Education of Young Children
North Idaho Early Learning Collaborative
Coeur d'Alene Public Library