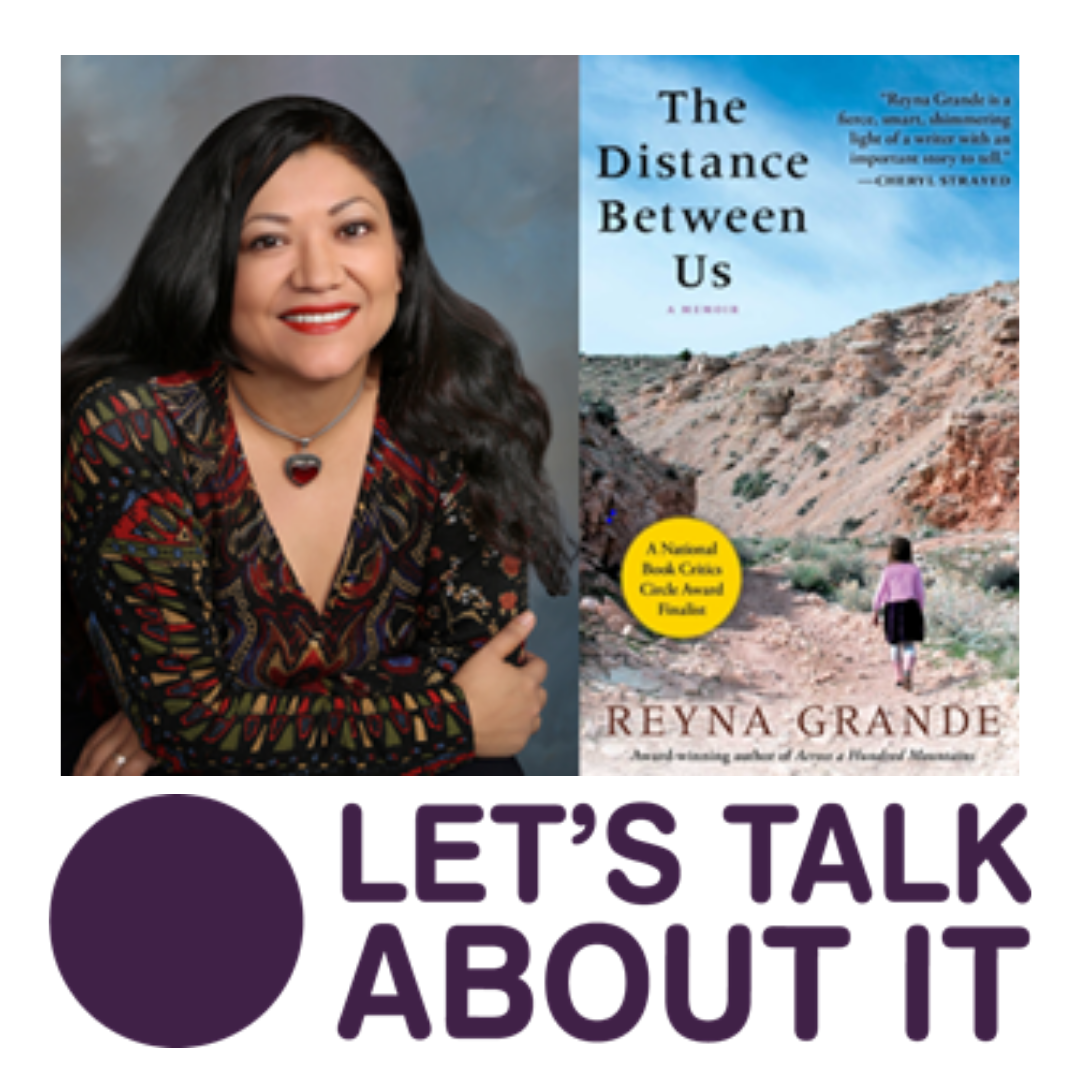 Let's Talk About It with Reyna Grande
Overview
Let's Talk About It has invited author Reyna Grande to discuss her book "The Distance Between Us." This moving memoir details Grande's immigration journey from Mexico to the United States. Born in Iguala, Guerrero, Mexico (where 43 college students disappeared in 2014), Reyna was 2 years old when her father left for the U.S. to find work. Her mother followed her father north two years later, leaving Reyna and her siblings behind in Mexico. In 1985, when Reyna was 9, she left Iguala to make her own journey north and ran across the U.S.-Mexico border to be reunited with her family. After attending Pasadena City College for two years, Reyna became the first person in her family to set foot in a university. She went on to obtain a B.A. in creative writing and film & video from the University of California, Santa Cruz. She later received her M.F.A. in creative writing from Antioch University.
Grande will discuss her memoir in the context of Biographies & Autobiographies, a popular theme in the LTAI series. Biographies & Autobiographies as a theme topic encourages readers to experience life from another perspective, to explore someone's story, feel emotions such as outrage and compassion, reassurance in commonalities, empathize, and learn from another's experience.
Biography
Reyna Grande is the author of the bestselling memoir, "The Distance Between Us" (Atria, 2012), where she writes about her life before and after she arrived in the United States from Mexico as an undocumented child immigrant. The much-anticipated sequel, "A Dream Called Home" (Atria), was released in 2018. Reyna is also an accomplished writer of several other books. Her books have been adopted as the common read selection by schools, colleges, and cities across the country. She has two forthcoming books due to be published in 2022: "A Ballad of Love and Glory" (Atria, March 15), a novel set during the Mexican-American War, and an anthology by and about undocumented Americans called "Somewhere We Are Human: Authentic Voices on Migration, Survival and New Beginnings" (HarperVia, June 7).
Reyna has received an American Book Award, the El Premio Aztlán Literary Award, and the International Latino Book Award. In 2012, she was a finalist for the prestigious National Book Critics Circle Awards, and in 2015 she was honored with a Luis Leal Award for Distinction in Chicano/Latino Literature. The young reader's version of "The Distance Between Us" received a 2017 Honor Book Award for the Américas Award for Children's and Young Adult Literature and a 2016 Eureka! Honor Awards from the California Reading Association, and an International Literacy Association Children's Book Award 2017.
Writing about immigration, family separation, language trauma, the price of the American Dream, and her writing journey, Reyna's work has appeared in "The New York Times," the "Dallas Morning News," "CNN," "The Lily at The Washington Post," "Buzzfeed," among others. In March 2020, she was a guest in Oprah's Book Club.