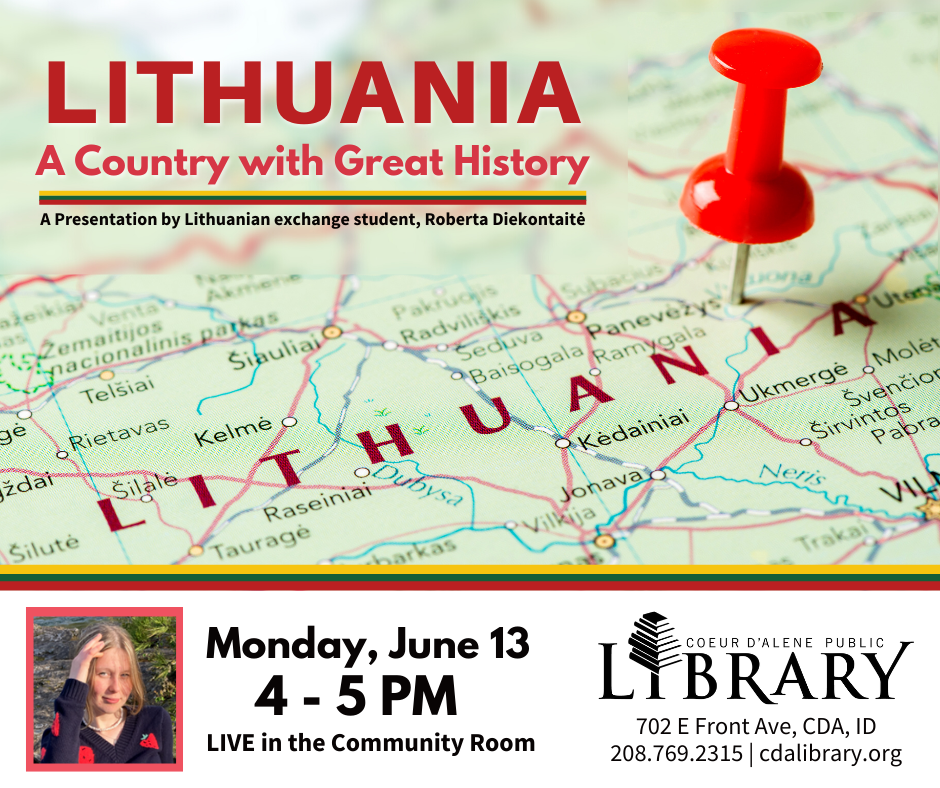 Lithuania – A Country with Great History
We have a last-minute addition to our June calendar!
On Monday, June 13, at 4pm, Roberta
Diekontaitė,
a high school exchange student will be sharing a bit about the history and culture of her country, Lithuania.
It should be an educational, first-hand experience for all-ages.