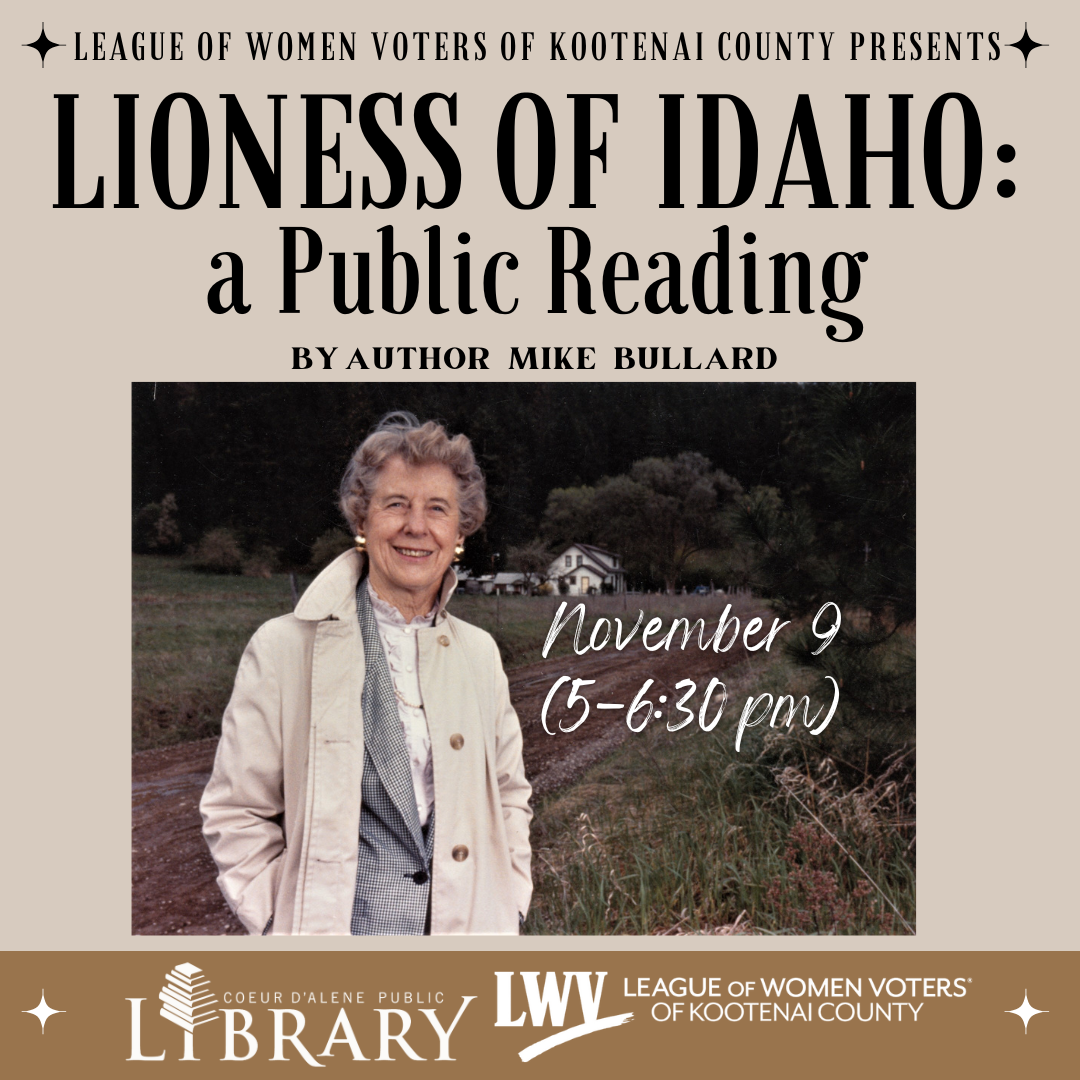 Lioness of Idaho: a Public Reading by Author Mike Bullard
League of Women Voters Presents a Public Book Reading by Author Mike Bullard
Wednesday, November 9, 2022 (5-6:30 pm)
The League of Women Voters of Kootenai County is presenting a public reading of state and national award winning book, "Lioness of Idaho: Louise Shadduck and the Power of Polite," coordinating along with author, Mike Bullard. Mike will greet attendees while standing next to the bronze bust of Louise that resides in the Community Room.
Come meet the author and discuss inspiring recollections of Coeur d'Alene then and now. The library will display other books about women of the West which will be available for checkout. Mike has donated paperback copies to be sold with 100% going to the local League of Women Voters of Kootenai County. Light refreshments will be offered. Attendees are welcome as early as 4:30 p.m.
The League of Women Voters is a non-partisan political organization encouraging informed and active participation in government. It influences public policy through education and advocacy. They never support or oppose any political party or candidate. Membership is open to men and women of all ages. For more information about LWVKC, please visit their website at www.lwvid.org.