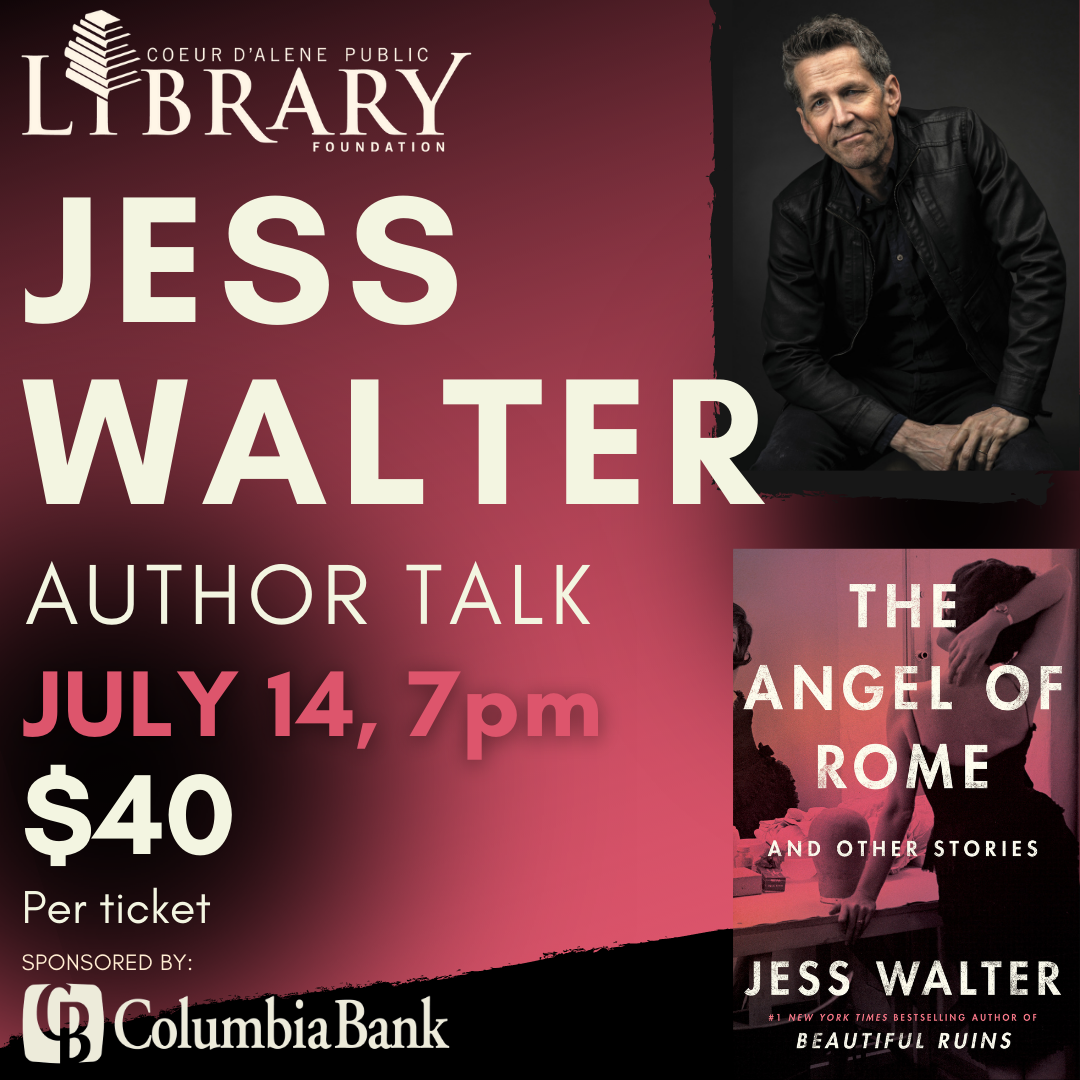 Jess Walter: Author Talk at the Coeur d'Alene Public Library
The Coeur d'Alene Public Library Foundation is very pleased to present an entertaining evening with Jess Walter, one of the Pacific Northwest's premier writers. Join us on July 14th to hear Jess discuss his new book, Angel of Rome in the Library's Community Room. The even includes complementary desserts and Bakery by the Lake will offer wine and beer to purchase.
Angel of Rome is a captivating collection of twelve stories that finds an array of contemporary characters living as we live now, craving fame or reinvention that often obscures the true person behind the mask. Jess is the author of ten books, most recently Angel of Rome (available June 28), and #1 New York Times bestseller, Beautiful Ruins. His books include the national bestseller The Financial Lives of the Poets, National Book Award Finalist The Zero, Edgar Award-winning Citizen Vince, Land of the Blind, and the New York Times Notable Book Over Tumbled Graves. Angel of Rome, and additional titles, will be for sale at the event by the Well Read Moose.
Tickets are only $40 per person. This is the link to purchase: https://www.brownpapertickets.com/event/5405269
Doors are open at 6 pm, presentation will begin at 7 pm
A great variety of raffle items will enhance the evening.
Photo of Jess Walter credit: Rajah Bose