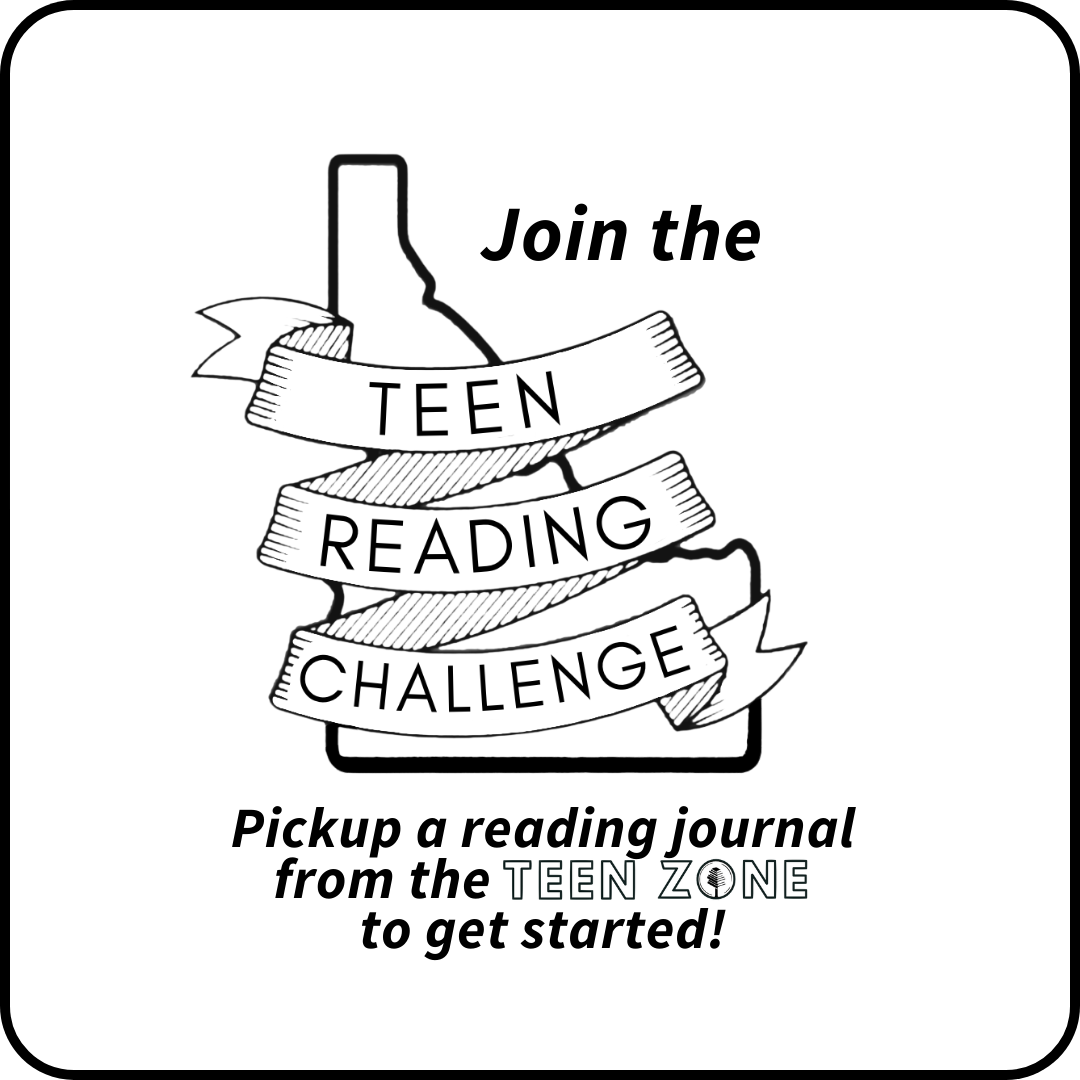 Idaho Teen Reading Challenge
Read 8 books from 10 categories, and win prizes!
Get 1 prize book for every 4 books you read. Be eligible for a grand prize for reading all 8! (Prizes are specific to the Coeur d'Alene Public Library.) 
Pickup a Reading Journal (from the Teen Zone) for more information, or go here: https://cdateenzone.weebly.com/books/itrc-23-24
This is a statewide challenge (by ICfL) that is designed for teens, ages 12-19 years old.