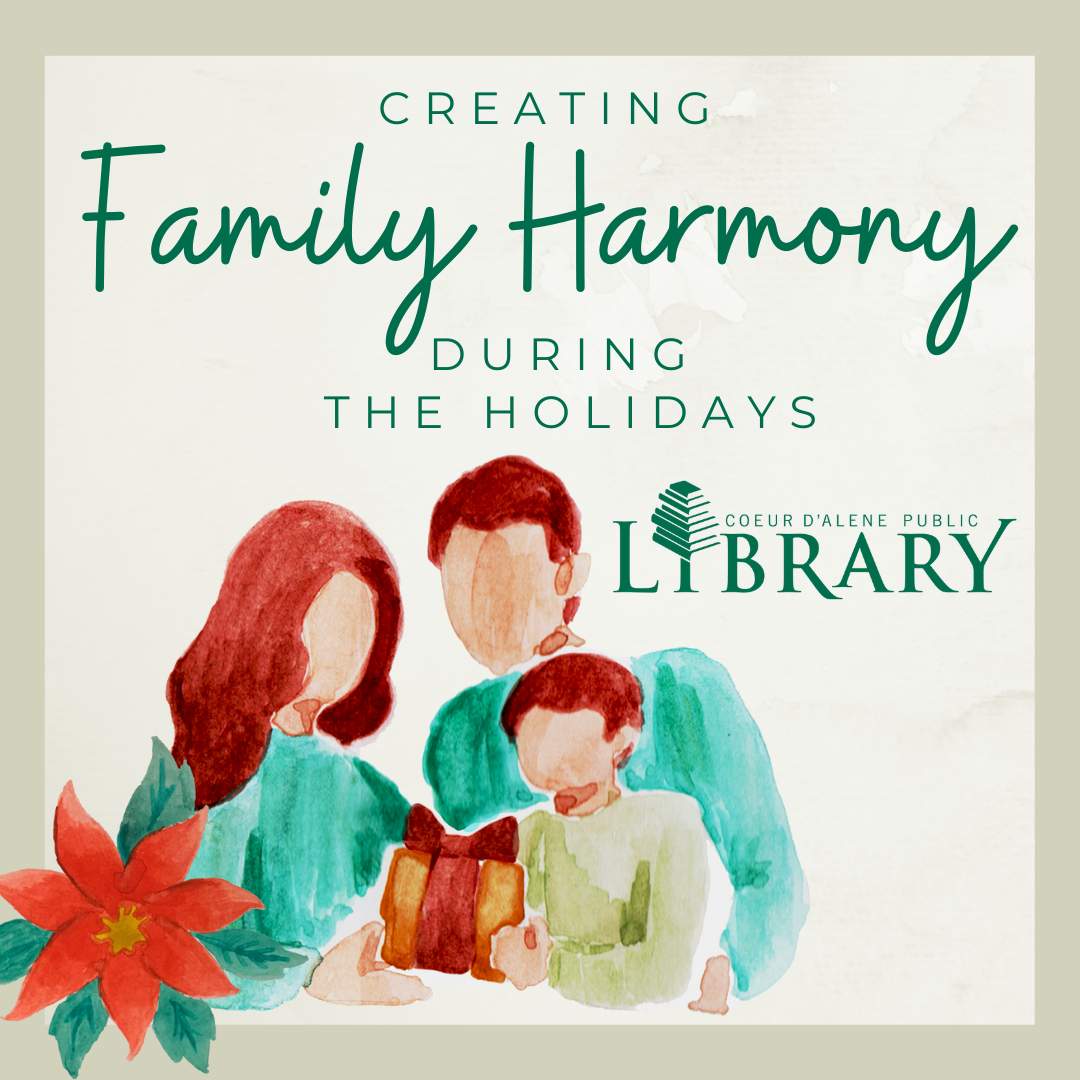 Creating Family Harmony during the Holidays
Creating Family Harmony during the Holidays Wednesday, December 7 (1 pm)
Register here: forms.office.com/r/hwxnQcmMfD
  Tis' the season to spark joy!  This class is for any person going through tension and disconnection in family relationships.  Traditional family gatherings are common this time of year.  Learn conflict resolution strategies that can spark joy during the holiday season.  This interactive class will discuss conflicts that may arise during family gatherings that can leave you with a sour taste in your mouth. Discover empowering techniques that will give you a proactive way to encounter family conflict, without joining in. Learning mindset techniques that spark joy, which can become your superpower and have fun while creating an atmosphere of playfulness can bolster your desire to spend time with your family in a healthy way. There will be time for interactive games and engagement from one another, which will help solidify what is learned just in time for the family to gather this holiday season.
Light refreshments will be provided.
Presenter Biography
Jeri Pleticha, RN owns a non-medical agency called Touching Hearts at Home. For many years of going to counseling, coaching, and a lot of personal introspection; Jeri has turned her relational ship around in her life. She helps families that make the decision to receive in home care for their loved ones. With her personal experiences helping her own family through trials and relational changes (not always gracefully), she can come alongside and strategize for anyone willing to learn tried and true techniques that can defuse many volatile family situations. Let's make this year's family holidays the best ever.