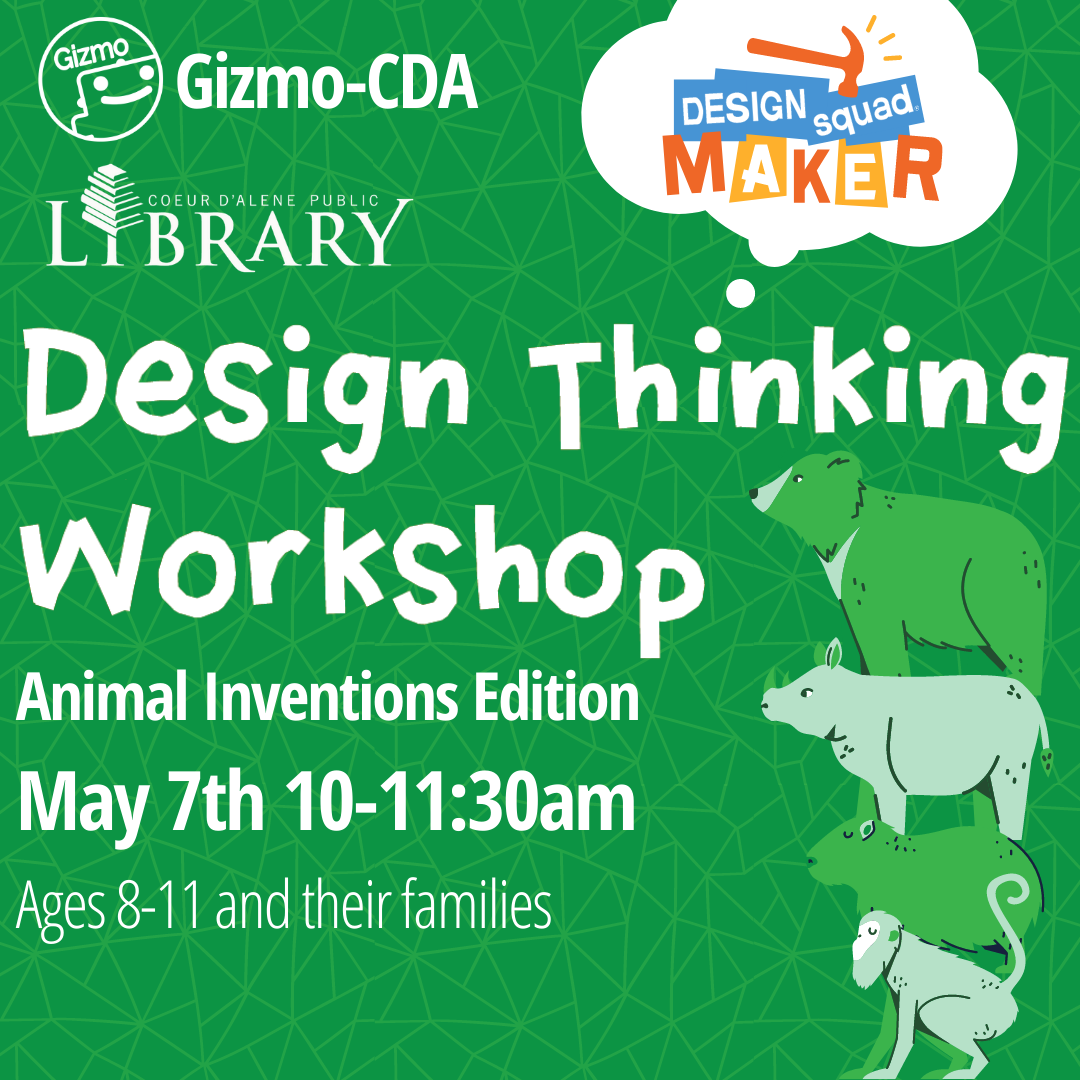 Design Thinking Workshop: Animal Inventions Edition
Design Thinking Workshop: Animal Inventions Edition – May 7th 10-11:30 am
Registration is required. Find the link here: gizmocda.wildapricot.org/event-4790194
Do you have a pet or know someone who does? Do you like animals? How could you create a better way to care for a pet or help animals on a farm, at the zoo, or in the wild? Use your imagination to design something new in the maker space during the Design Squad Maker workshop series! In this workshop, you'll learn steps in the design process while designing and creating something to help our furry friends.
In this workshop, you will:
Learn about the design process
Solve real-world problems
Build a prototype using everyday materials
This workshop is recommended for ages eight and older. Visitors should plan to spend up to 90 minutes working on their projects. As part of the workshop, visitors will also use an app that walks families through the steps of the design process, helps document their projects, and provides activities to do at home. It's not required but if possible, please bring a device for your child to use, such as a smartphone or tablet.