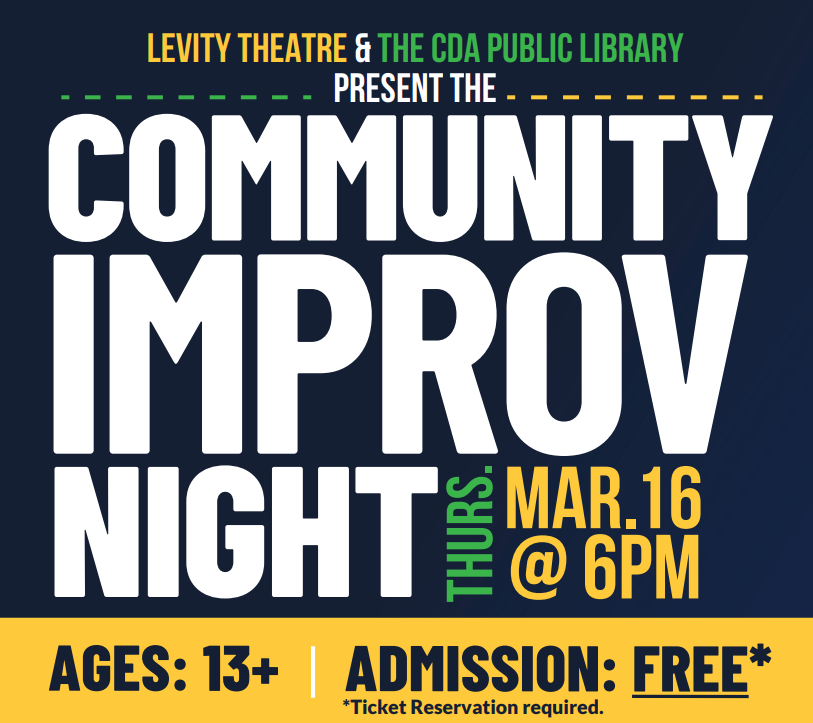 Community Improv Night
The Coeur d'Alene Library is partnering with Levity Theatre to bring you Community Improv Night.
On Thursday, March 16, a rag-tag group of local improvisers will gather under one roof to perform comedy from the tops of their domes, fueled by suggestions from the audience. Doors open at 6pm.
Admission is free, but ticket reservations are required. Reserve your spot here: https://levitytheatre.com/community-show