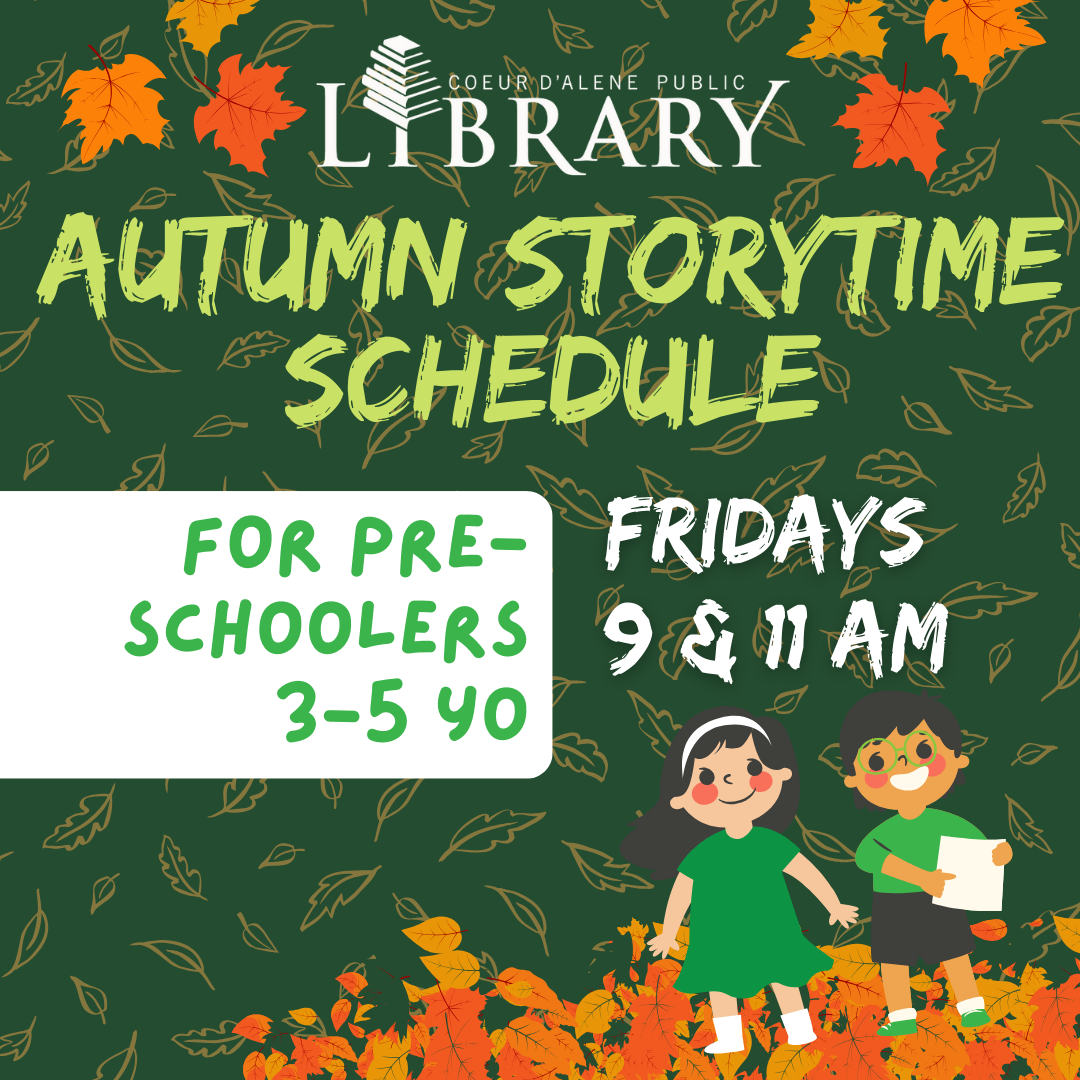 Autumn Pre-School Story Time (3-5 yo)
Autumn Pre-School Story Time (3-5 yo) Fridays (10 am)  Starting in October – Fridays (9 & 11 am)
  Fall is a great time to introduce preschoolers to the fun of group activities such as storytime at the library!  You can expect entertaining stories that nurture your child's imagination along with fun activities that fuel their curiosity and build literacy skills. In addition to offering plenty of music and movement, this storytime always ends with an exciting, crowd-pleasing craft. 
SPECIAL STORYTIME
Autumn StoryFest – Friday, October 27 (10 am) 
  Celebrate harvest season at the library!  We'll meet outside in the brisk fall weather to have a fun family storytime that includes autumn books, songs, and activities.  Afterward, families can sip hot cider while meeting costumed ponies, decorating pumpkin cookies, and playing games!  Children can also take home a small pumpkin after this program, which will be geared towards ages 2-7.