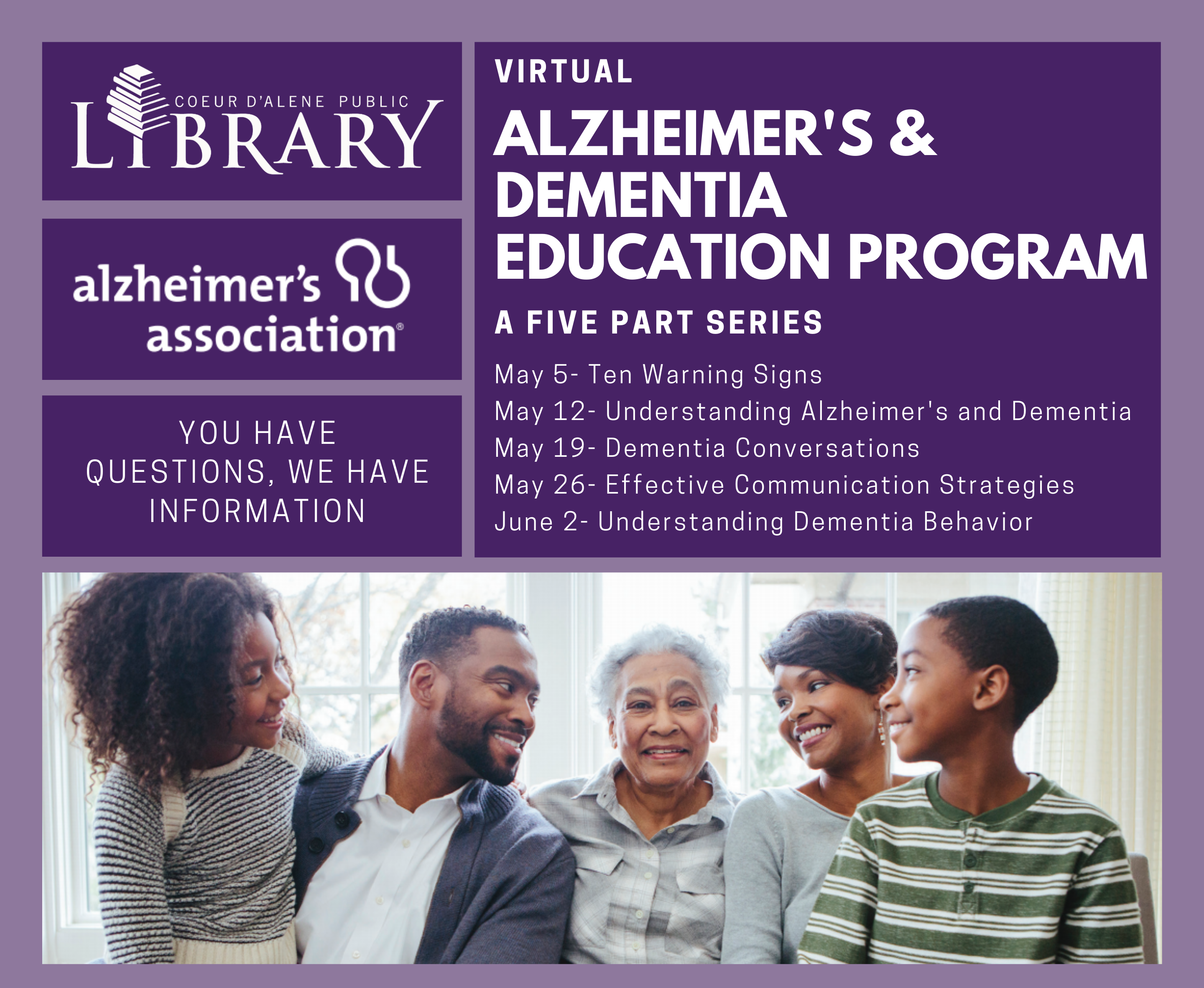 Alzheimer's and Dementia Education- Dementia Conversations
The Coeur d'Alene Public Library is partnering with the Alzheimer's Association to bring you a series of programming on Alzheimer's and Dementia Education. This week's program title is Dementia Conversations.
When someone is showing signs of dementia, it's time to talk. Often, conversations with family about changing behaviors can be challenging and uncomfortable. This program provides tips for breaking the ice with your family so you can address some of the most common issues that are difficult to discuss: going to the doctor for a diagnosis or medical treatment, deciding when to stop driving, and making legal and financial plans for future care.
In order to register for the event follow this link https://bit.ly/3wE1apl
For more information contact P.J. Christo at pchristo@alz.org or call 208-666-2996or call the 24-Hour Helpline at 800-272-3900