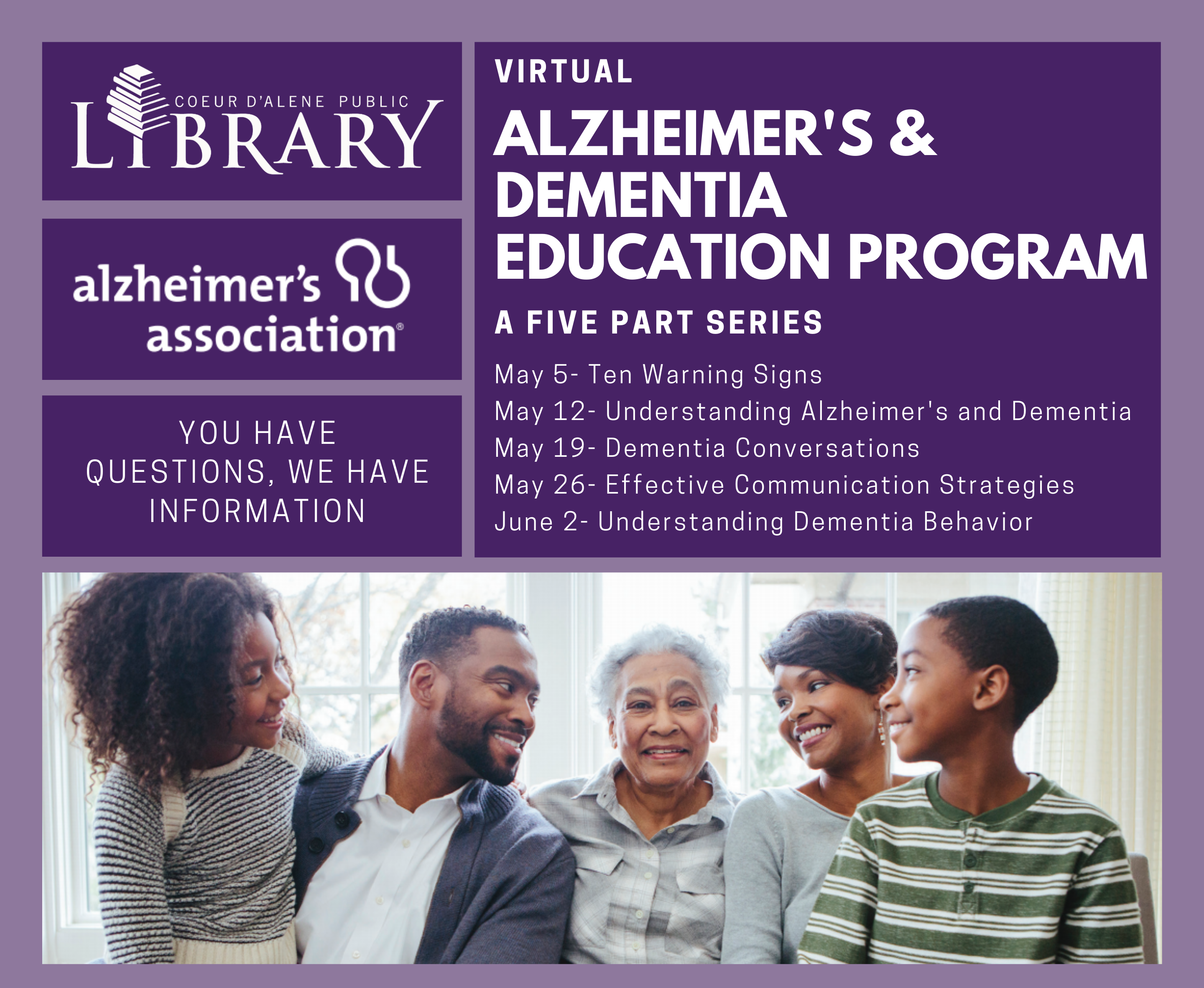 Alzheimer's and Dementia Education- 10 Warning signs
The Coeur d'Alene Public Library is partnering with the Alzheimer's Association to bring you a series of programming on Alzheimer's and Dementia Education. This week's program title is Ten Warning Signs.
Alzheimer's and other dementias cause memory, thinking and behavior problems that interfere with daily living. Join us to learn how to recognize common signs of the disease; how to approach someone about memory concerns; the importance of early detection and benefits of a diagnosis; possible tests and assessments for the diagnostic process, and Alzheimer's Association resources.
In order to register for the event follow this link https://bit.ly/3ut47Hu
For more information contact P.J. Christo at pchristo@alz.org or call 208-666-2996or call the 24-Hour Helpline at 800-272-3900