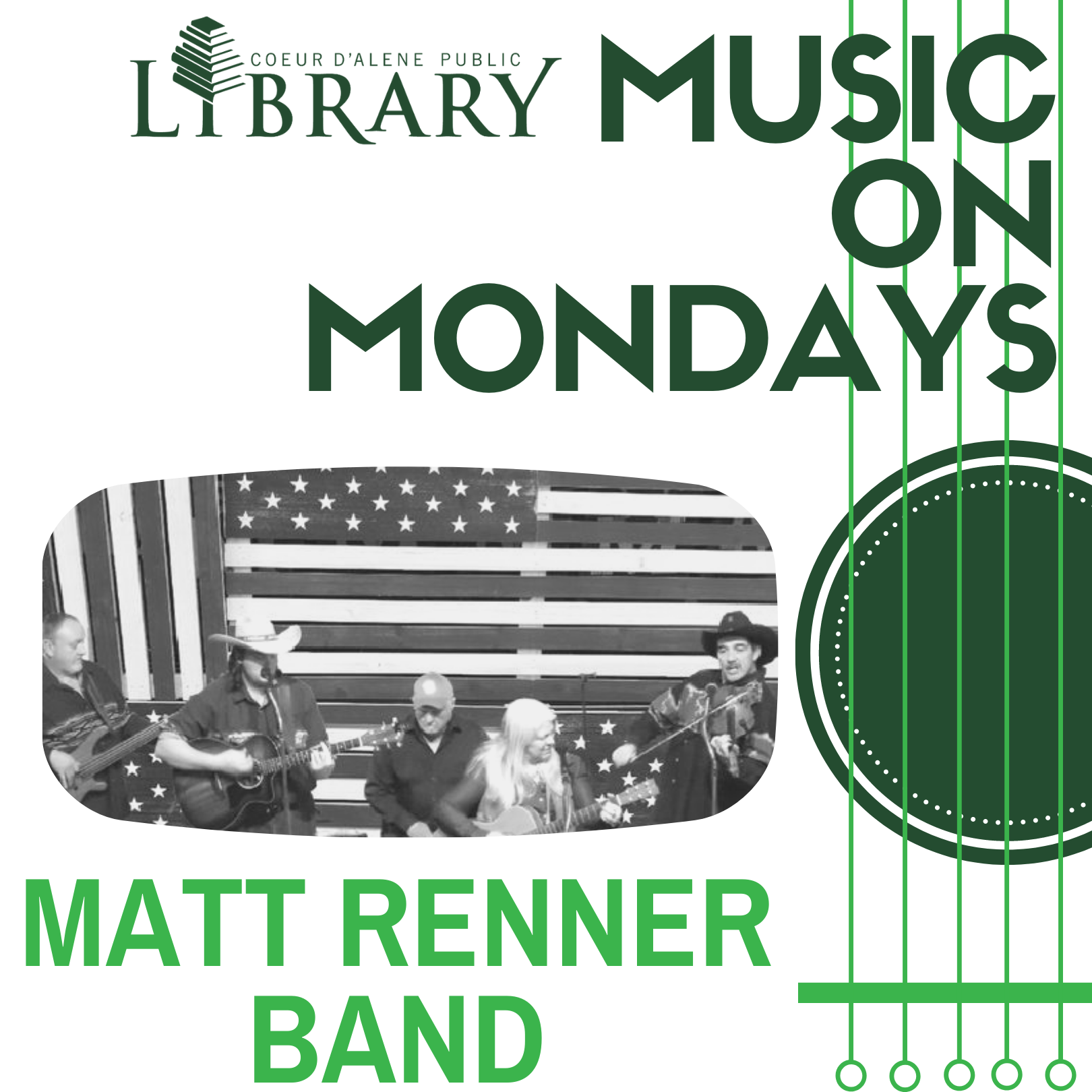 Music On Mondays Concert Series – Matt Renner Band
Join us for a concert at the library! The band Matt Renner Band is playing and we hope that you'll join us. Bring your chairs, and your snacks, and enjoy some music.
Enjoy Old Time Country, Bluegrass, and Americana music from The Matt Renner Band. The members include songwriter and guitarist Robert Artz, drummer Lee Pittmon, bassist Tom Richards, guitarist Ella Ellinghausen, and songwriter and fiddler Matt Renner.