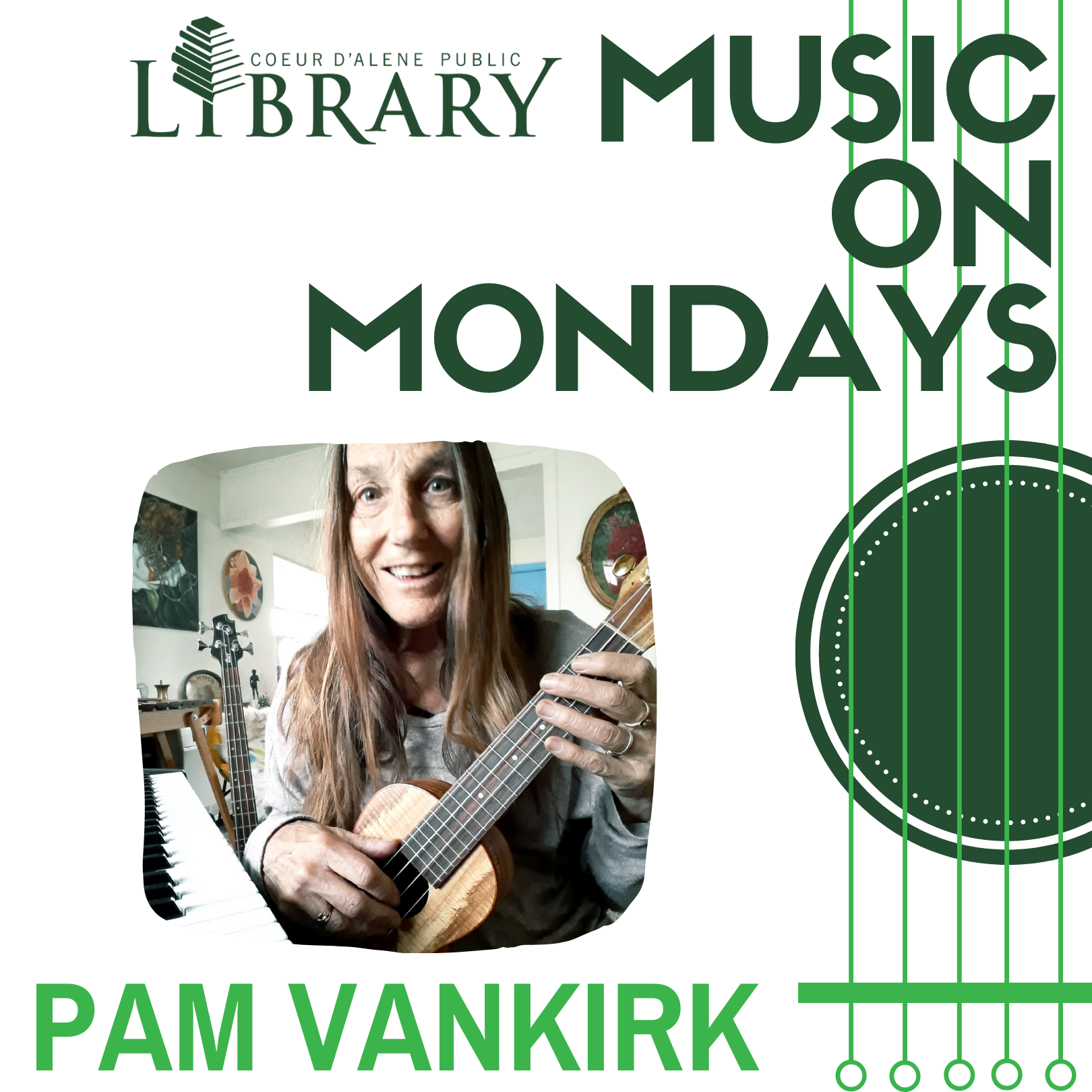 Music On Mondays Concert Series – Pam Vankirk
Join us for a concert at the library! The band Pam Vankirk is playing and we hope that you'll join us. Bring your chairs, and your snacks, and enjoy some music.
This creative artist has used the past year of isolation writing and composing. One of her new songs, "When I See the Baby Smiling" reflects on the emotions of the times, wearing masks and facing fears, while remembering "this too shall pass." It is one of many on her SoundCloud channel: https://soundcloud.com/pamela-van-kirk. Although Pamela plays all the parts on her recordings, she can only play one instrument at a time in person and will be introducing piano and ukelele this year performing some classics like, "Fire and Rain" and "Mr. Sandman." Folk to jazz, you will be entertained with thought provoking lyrics and relaxing instrumentals.