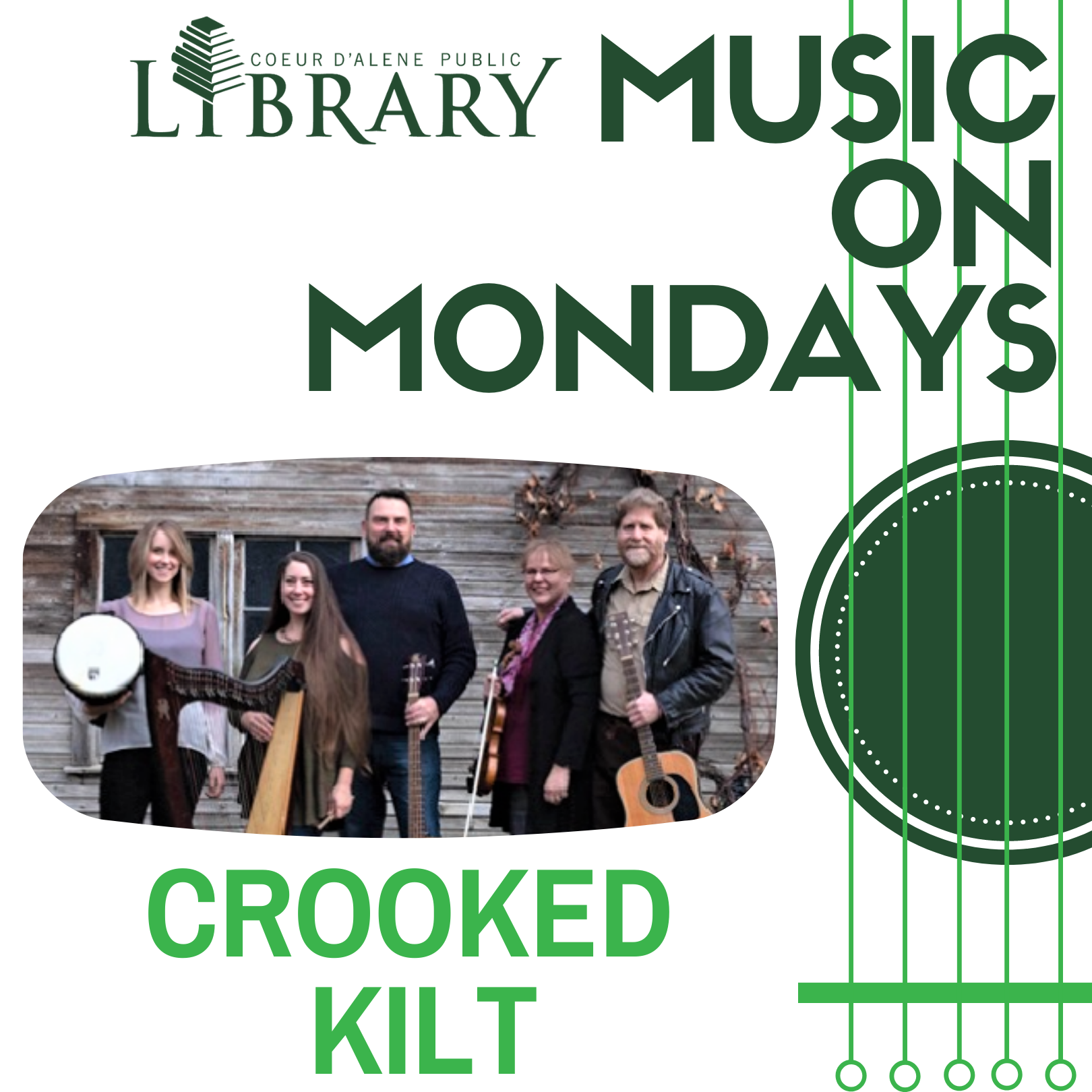 Music On Mondays Concert Series – Crooked Kilt
Join us for a concert at the library! The band Crooked Kilt is playing and we hope that you'll join us. Bring your chairs, and your snacks, and enjoy some music.
Wrap yourself in a rich blend of tightly woven harmonies, interspersed with strands of harp, bagpipes, accordion, & fiddle.
Traditional and eclectic Celtic music interlaced to form, Crooked Kilt. They have four CDs -you can pick one up at the concert!