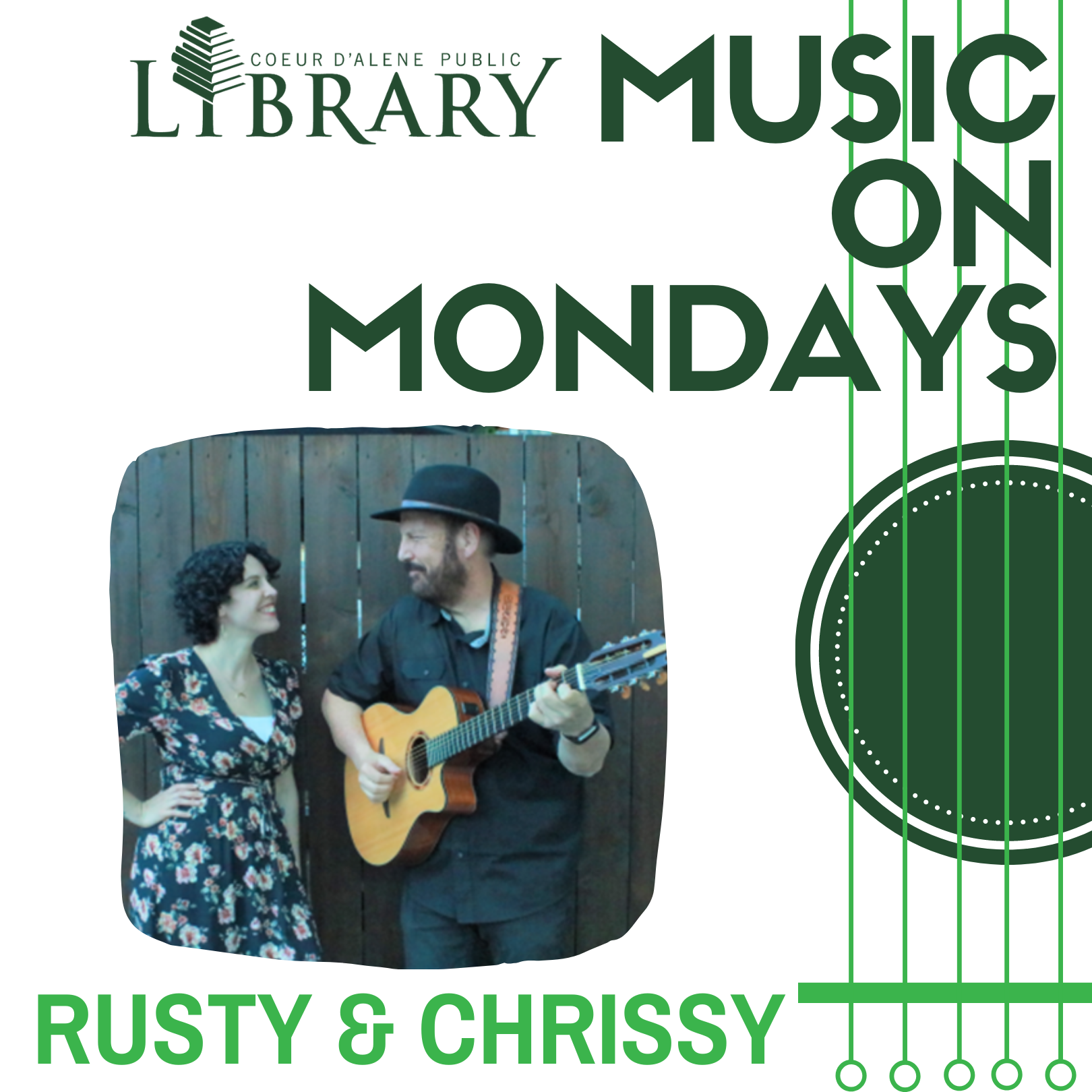 Music On Mondays Concert Series – Rusty & Chrissy
Join us for a concert at the library! The band Rusty & Chrissy is playing and we hope that you'll join us. Bring your chairs, and your snacks, and enjoy some music.
Rusty Jackson and Chrissy Summering bring the classic country music that will rock your world! Rusty does Johnny Cash, Waylon and Wille, Hank, Merle and more and Chrissy brings Dolly, Loretta and Patsy to the show. Together this duo is a tour de force of classic country – sweet harmonies and sweet memories fill the air when they sing. Then add in a little bit of classic rock and pop, a bit of newer country and a few originals too. Rusty and Chrissy have something for everyone!