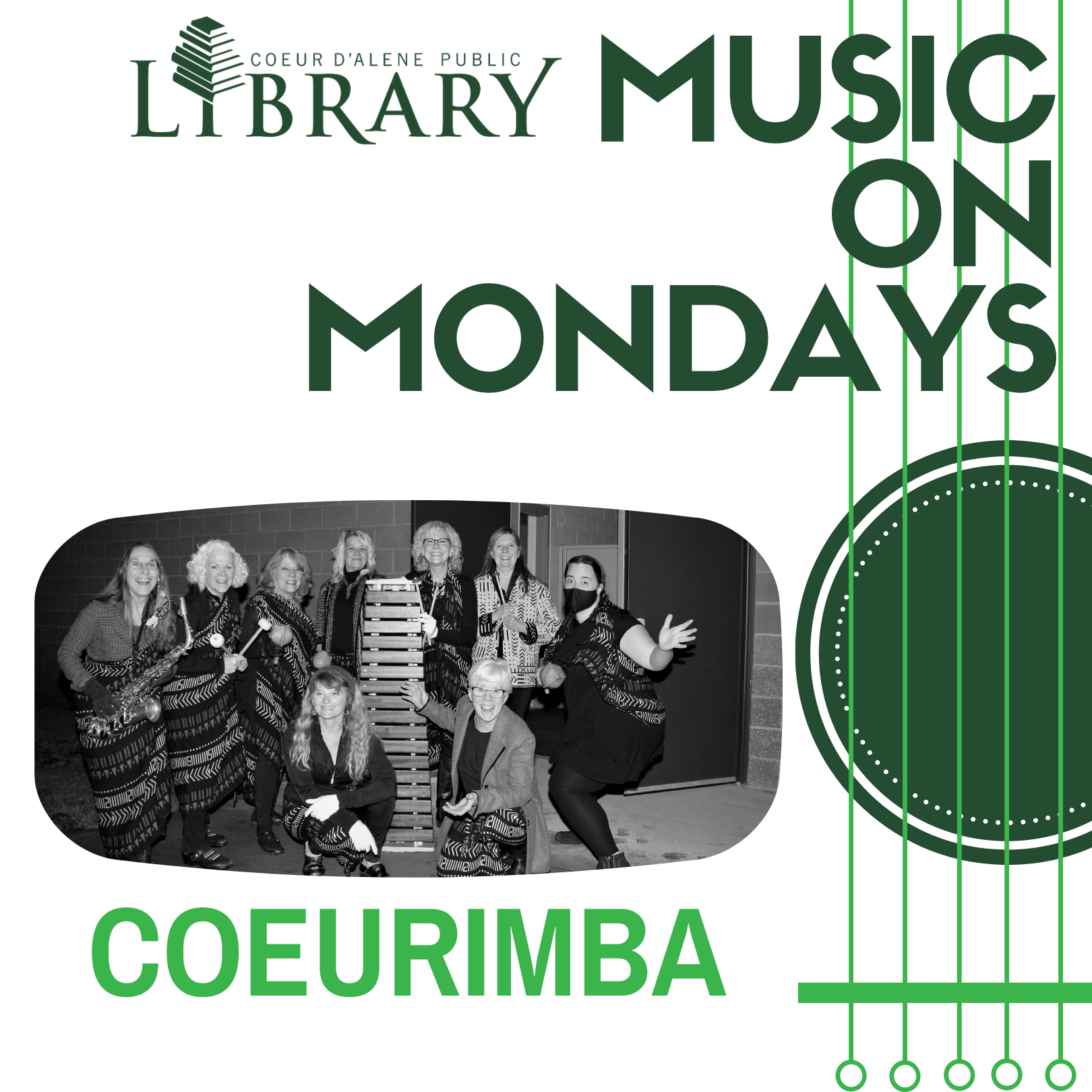 Music On Mondays Concert Series – Coeurimba
Join us for a concert at the library! The band Coeurima is playing and we hope that you'll join us. Bring your chairs, and your snacks, and enjoy some music.
Coeurimba plays high energy dance music on large wooden xylophone-like instruments called marimbas, combining both a melodic innocence and rhythmic sophistication.
These traditional African rhythms will get toes tapping and .feet moving in young and old alike.