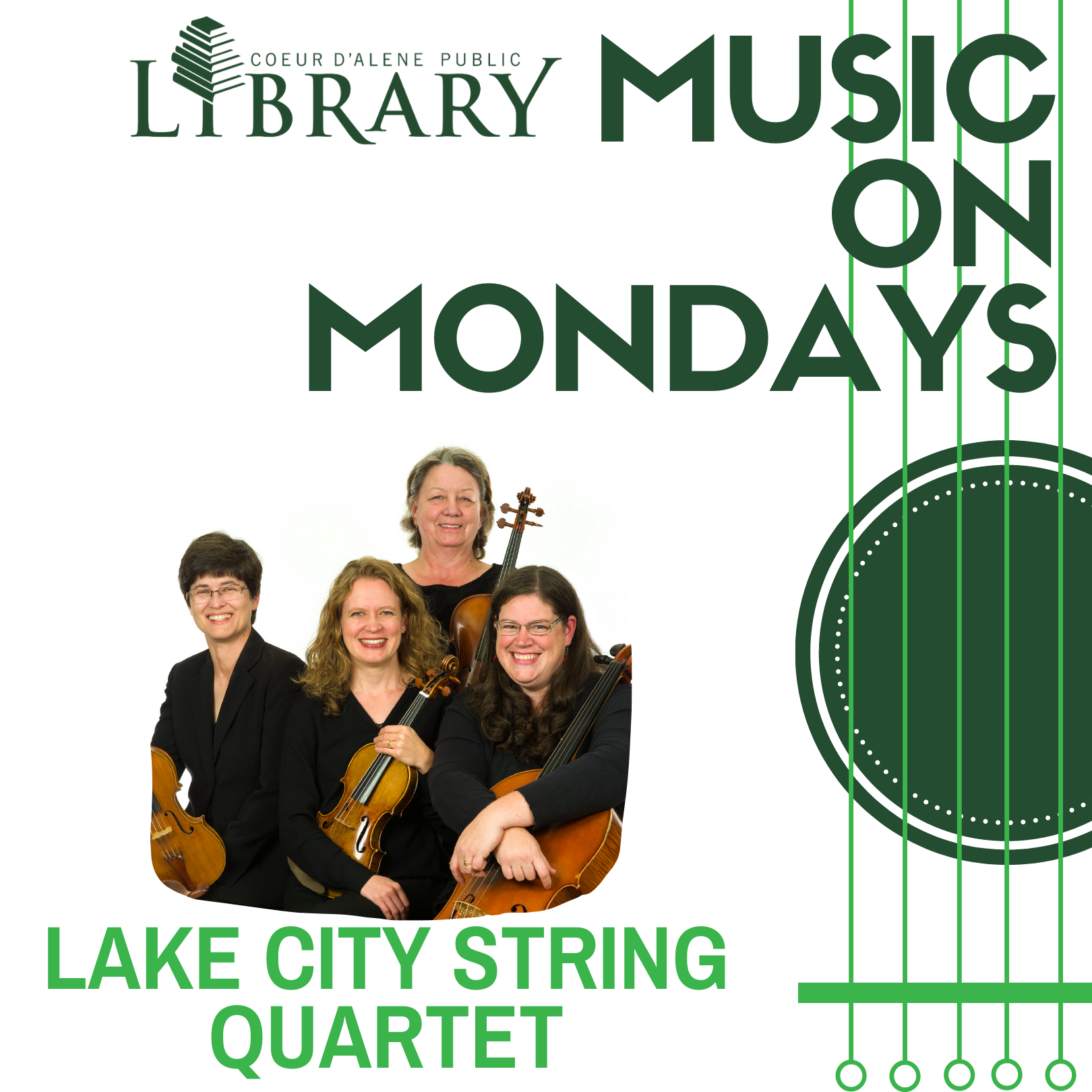 Music On Mondays Concert Series – Lake City String Quartet
Join us for a concert at the library! The band Lake City String Quartet is playing and we hope that you'll join us. Bring your chairs, and your snacks, and enjoy some music.
Based in North Idaho's beautiful city of Coeur d'Alene, LCSQ has performed extensively throughout North Idaho and Eastern Washington. Not your typical string quartet: This talented group likes to mix it up with a variety of music including classical, Jazz, Celtic, Americana and even pop music. This year they will take us "To the Cinema".