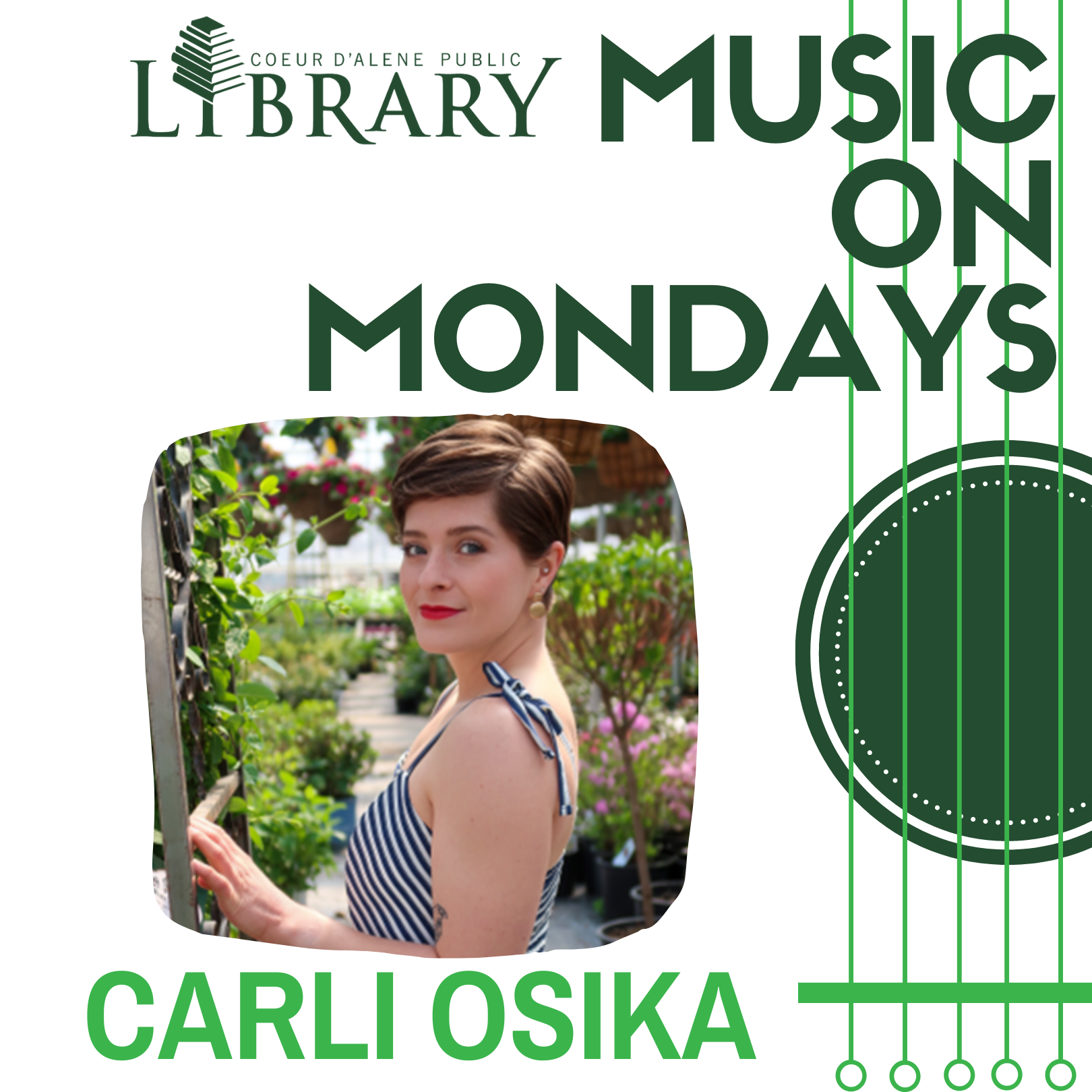 Music On Mondays Concert Series – Carli Osika
Join us for a concert at the library! The band Carli Osika is playing and we hope that you'll join us. Bring your chairs, and your snacks, and enjoy some music.
Carli Osika is a pop-country singer and songwriter from Coeur d'Alene, ID. After three years in Nashville writing and recording, Carli is happy to be back in her hometown sharing her music.