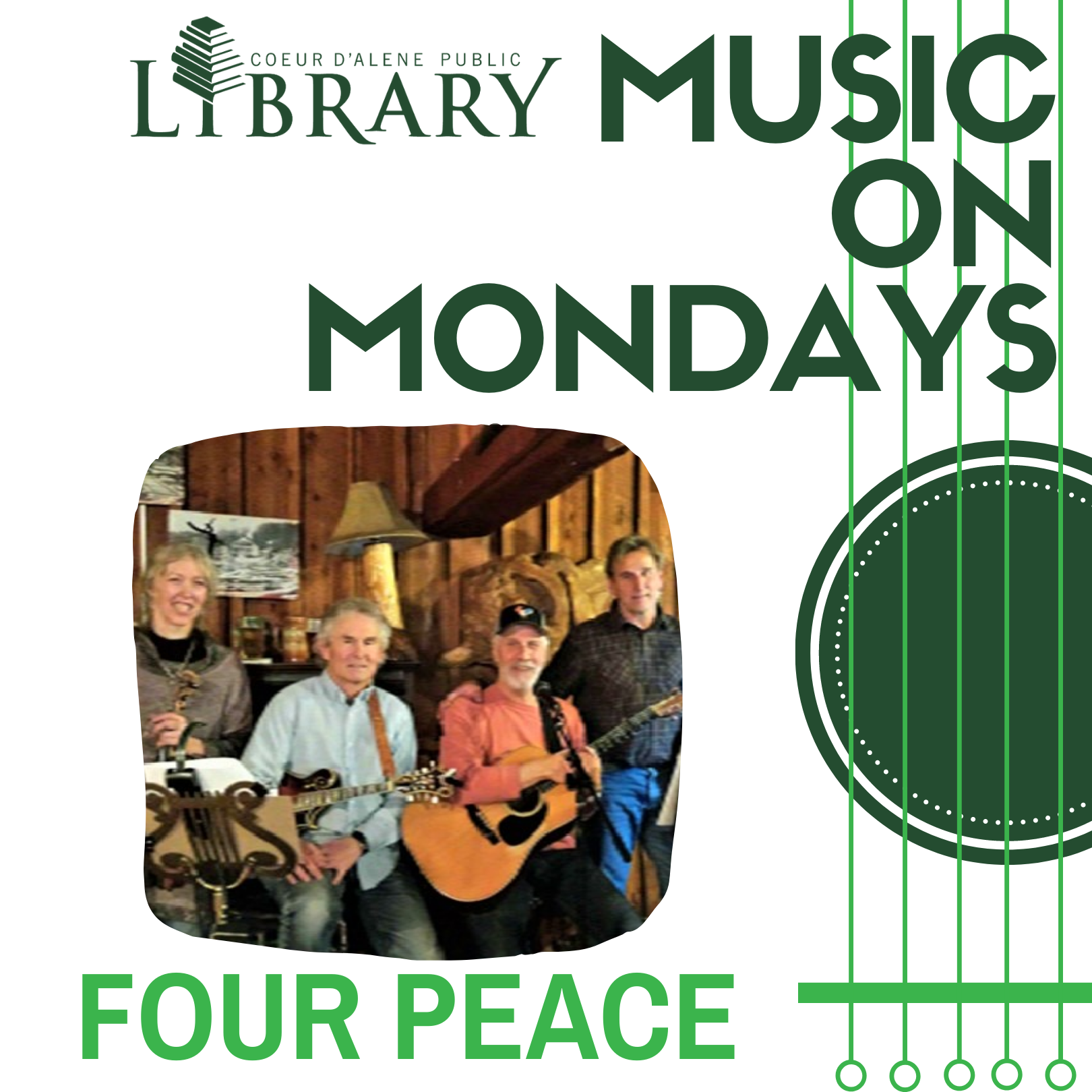 Music On Mondays Concert Series – Four Peace
Join us for a concert at the library! The band Four Peace is playing and we hope that you'll join us. Bring your chairs, and your snacks, and enjoy some music.
Four Peace based in North Idaho is an acoustic Americana band with overtones of Bluegrass, 60s , pop, folk rock etc.  Singing long time favorites like Gentle on my Mind, Mr. Bojangles, Moondance & much more.  Four Peace is a rich sound of soft Vocals, mandolin, guitar, banjo & stand up bass. Four Peace  smoothly weaves thru many different music styles & eras that make for a wonderful music experience .