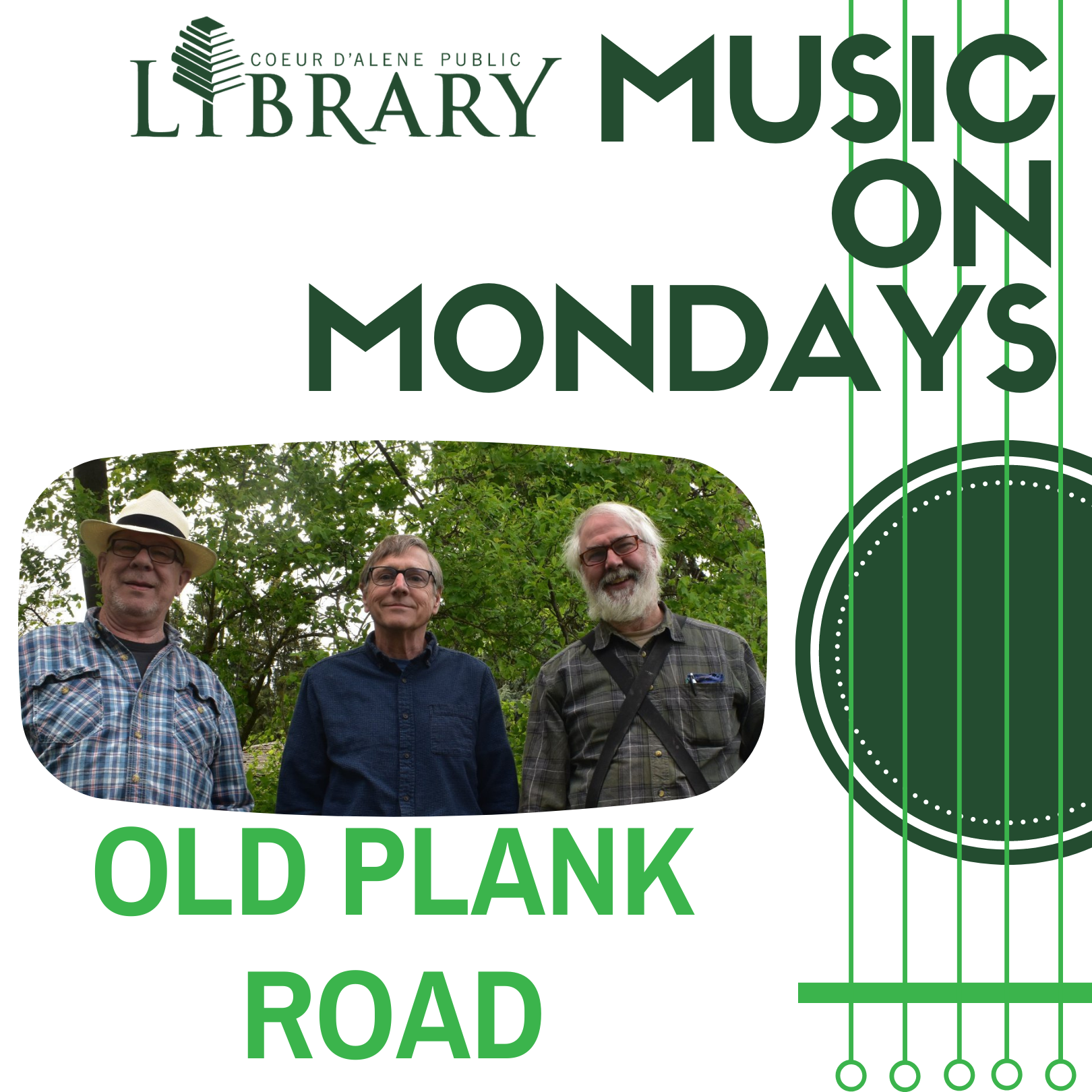 Music On Mondays Concert Series – Old Plank Road
Join us for a concert at the library! The band Old Plank Roade is playing and we hope that you'll join us. Bring your chairs, and your snacks, and enjoy some music.
These fellers will delight you playing a modern improvisational version of American Old-time music. Versatile and talented musicians all! Brad Sondahl, plays guitar and sings , Don Thomsen plays mandolin, and Dave Lorang plays upright bass.