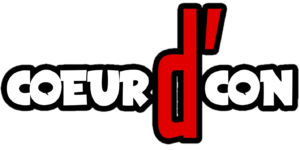 Coeur d'Con is a comic convention celebrating books, movies, games, manga, comics, and all of the many avenues of geek culture. Entrance to the convention is free, with local businesses, artists, and experts exhibiting and selling their goods throughout the library, offering a plethora of unique wares and perspectives on pop culture.
Library staff and guests will offer a variety of themed crafts, games, and other activities, with events for every age group throughout the day. All library-led crafts and activities will be free for participants.
Attendees can explore new and emerging technologies, both fun and functional, with the SPLAT! Tech Petting Zoo, and gamers of all types can take a few minutes to challenge opponents in the open gaming lounge or in our tabletop gaming center.
But what would a comic con be without costumes? Fans are encouraged to dress to impress for Coeur d'Con, as a cosplay (costume) contest will take place in the Community Room of the library. As this will be a family-friendly event, participants are encouraged to keep costumes tasteful and appropriate for the audience.
Are you a budding artist looking to show your skills to the community? Enter the Coeur d'Con Fan Art Contest by downloading the application from the Art Show & Contest tab or by picking up an entry form at the library. Submissions will be due by closing Friday July 29th, and will be displayed from August 1st through the convention on August 13th. Winners will be selected by popular vote from each age category: pre-school (0-6), kids (7-12), teens (13-17), and adults (18+), and will be contacted at the conclusion of the convention. Pieces can be 2- or 3-dimensional, and as with costumes, should be appropriate for a family-friendly event.
Interested in participating as a panelist, presenter, guest, vendor, or artist? Check out the Vendors & Artists tab, where you can access applications, keep up with the latest updates, and contact event coordinators. You can also RSVP to the event on Facebook.