Intro
Coeur d'Alene Public Library Foundation
The Library Foundation exists to enrich the lives of individuals in our community by contributing financial and organizational support for library facilities, programs and services which are accessible and free to people of all ages and backgrounds.
The Library Foundation is the private fund-raising arm of the library which provides supplemental resources beyond those available through the library's budget from the public sector (City of Coeur d'Alene) to enhance excellence and responsiveness to community need.
The Library Foundation typically meets on the 3rd Wednesday of each month at 4.00 p.m.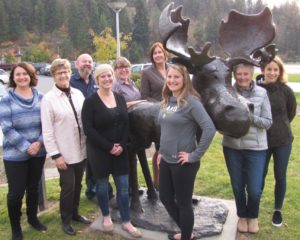 Board of Directors
Brenna McCrummen – President
Sarah McVey – Vice President
Raquel Ramage – Secretary
Heather Twidt – Treasurer
Bette Ammon
Ben Drake
Susan Nipp
Pam Pratt
Mary Sanderson
Jean Sweetapple
Holly Stetson – Foundation Manager
Address: 702 E. Front Avenue, Coeur d'Alene, Idaho 83814
The Library Foundation office is located on the lower (park side) level of Coeur d'Alene Public Library
Phone: 208-769-2380 
Email: cdalibraryfoundation@gmail.com
THANK YOU FOR YOUR SUPPORT!
Mudgy & Millie
Ways to Love Your Library