Intro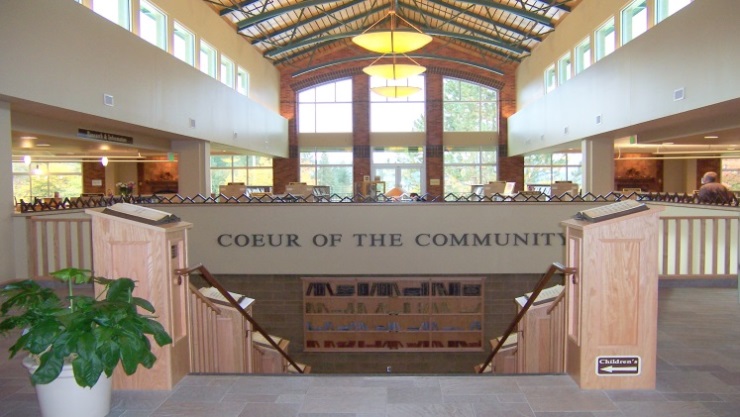 Mission Statement
To financially support and expand library facilities, services, and programs for Coeur d'Alene Public Library.
Vision and Purpose
The Coeur d'Alene Public Library Foundation, Inc. is a private, tax-exempt organization dedicated to promoting excellence in library services to the community. Founded in 1995, the Foundation board consists of local citizens dedicated to working for the following purposes:
To be the private fundraising arm of the library which provides supplemental resources beyond those available through the library's budget from the City of Coeur d'Alene
To establish and maintain a growth-oriented endowment fund designed to provide capital for supplemental library needs in perpetuity
To increase public awareness and promote civic pride about the resources and activities of the library
To complement efforts of the City of Coeur d'Alene, Library Trustees and staff, Friends of the Library and other interested parties to achieve library excellence
To encourage childhood literacy through the Mudgy and Millie project
Contact
Holly Stetson, Foundation Manager
702 E. Front Avenue, Coeur d'Alene, Idaho 83814 – the Library Foundation office is located on the lower (park side) level of Coeur d'Alene Public Library
Phone: 208-769-2380
Email: cdalibraryfoundation@gmail.com
THANK YOU FOR YOUR SUPPORT!
Board of Directors
Mudgy & Millie
Ways to Love Your Library