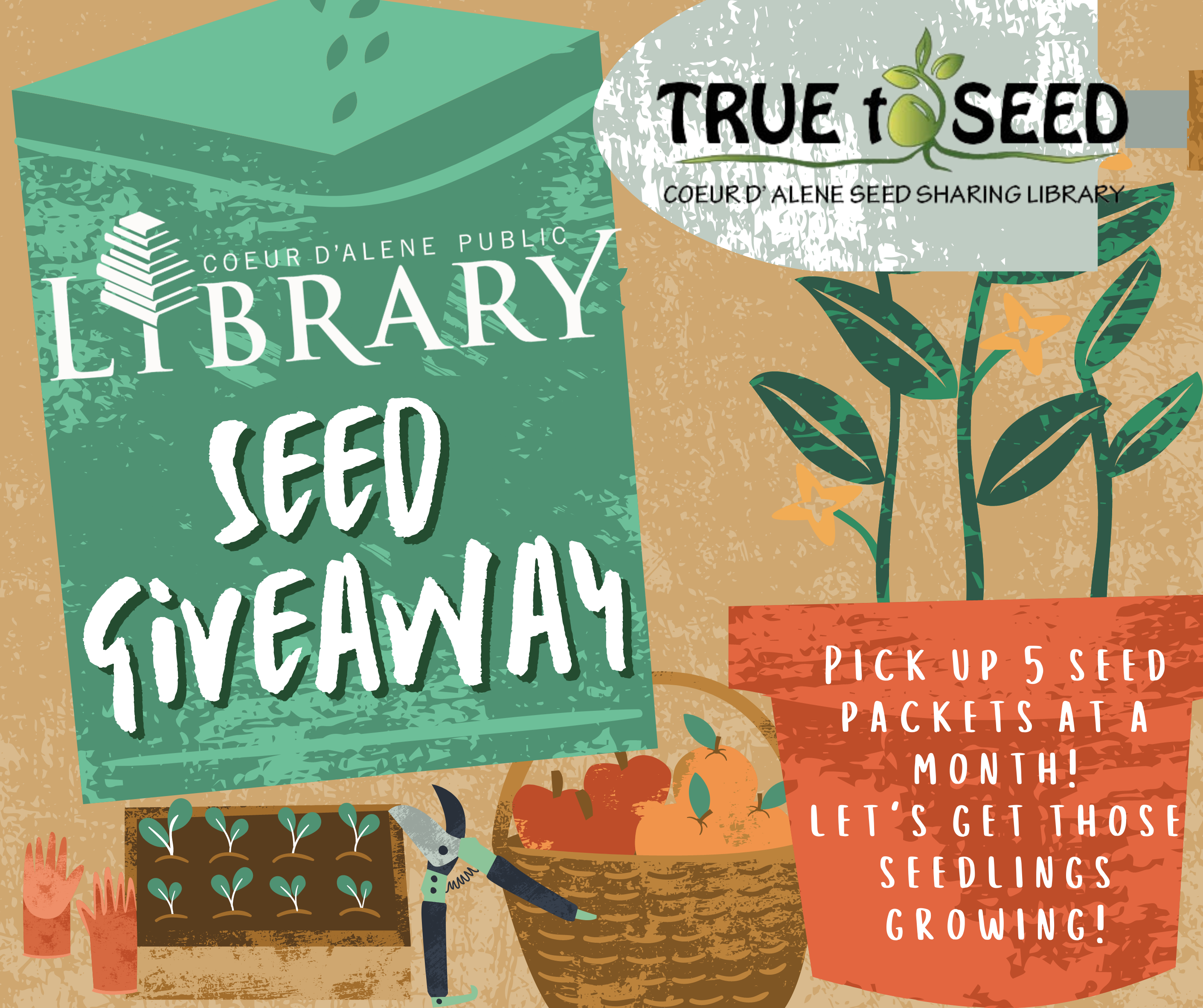 Visit for Seed Giveaway
It's that time of year again! Starting February 1st, Get a head start on your gardening plans by picking up some seed packets from our seed sharing library! Get ready for our annual seed and seedling swap this March!!
To pick up your seeds
1. Arrive at the Library
2. Call our Curbside number
4. Let us know you want seeds
5. We'll bring you 5 packets of seeds!
Limited to 5 packets of seeds per month.
Please be considerate of the program and other participants.
While supplies last!
See a list of, potentially, available seeds below.