Welcome to the new Coeur d'Alene and Lake City Public Library website. Check out the new, improved search bar, improved events page, and new links. This is your one-stop for all Coeur d'Alene library locations.
---
New Search Bar
When you click on the Search icon, the menu is replaced by an easy-to-read search bar. But this is no ordinary search bar. Not only can you search the CIN catalog, but you can also start a search in OverDrive, Freegal, or even search the library website. We know that a few things have moved around, so if you are not sure where to look, just search for it from here.


---
Streamlined Explore Page
To improve discovery of many of the resources the library offers, we've combined our databases and recommended online resources under categories. Not sure where to find your favorite resource? Use the search feature (see above).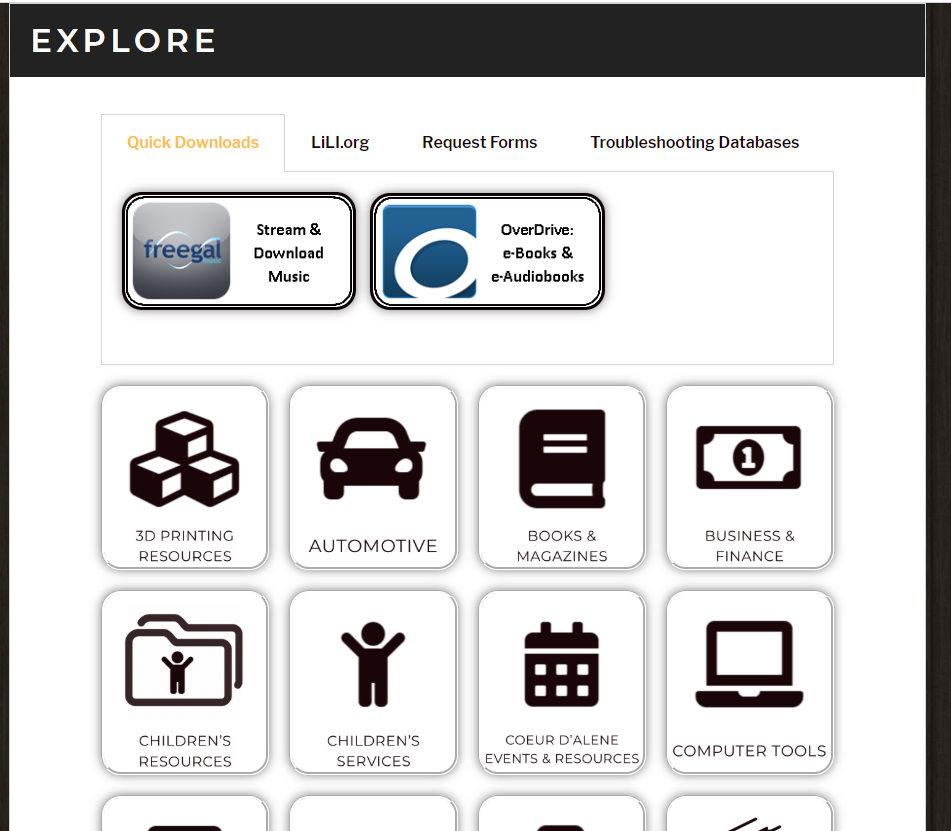 ---
Improved Events
Events are now easier to read. Not only have we improved the readability of the website, but we have given more room to display upcoming events. You can also switch over to a calendar grid view, if you prefer a monthly overview. Our news events are located on their own tab, as well as our Annual Events. And the most current news posts will always show up on the bottom of our home page.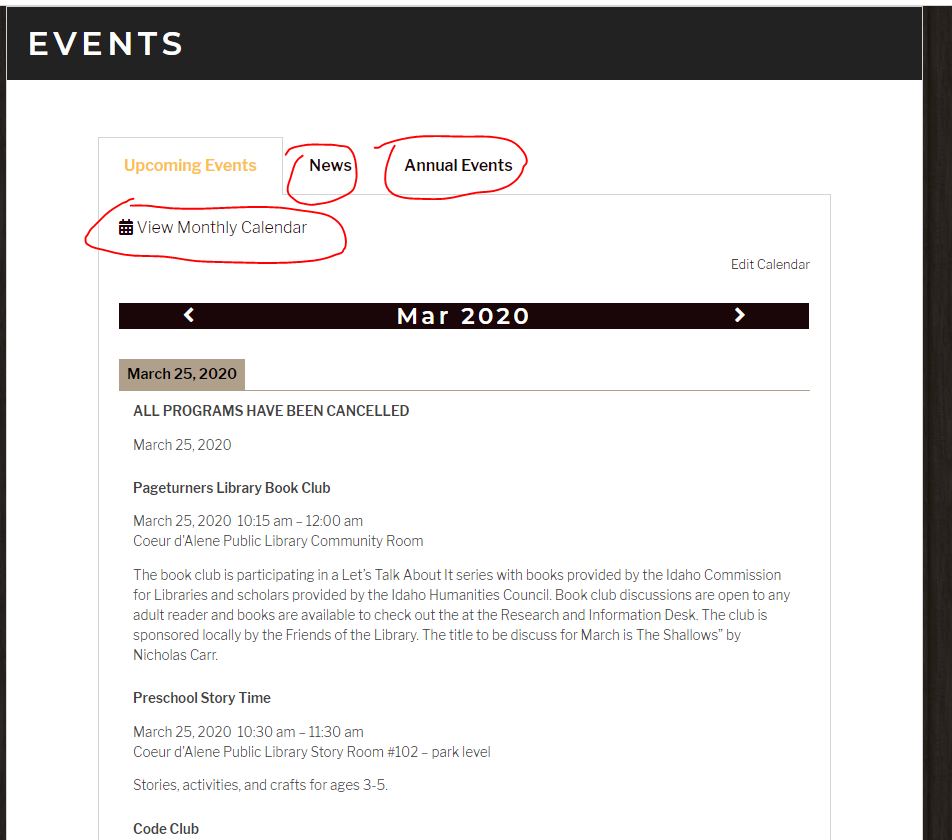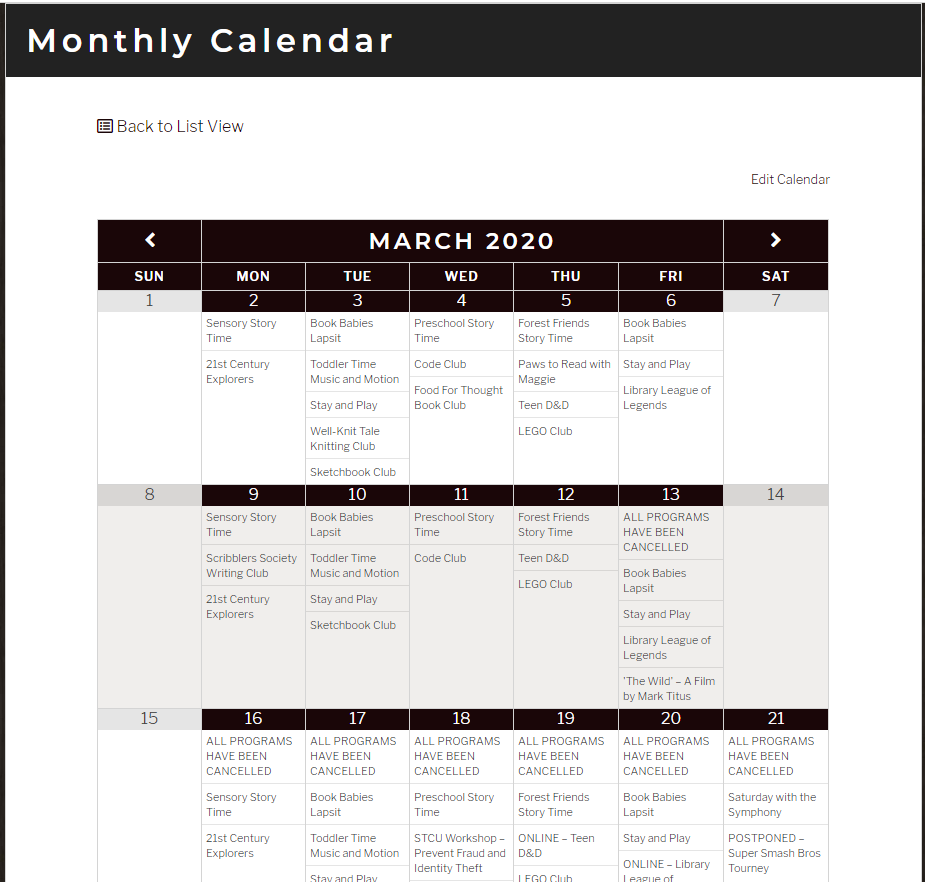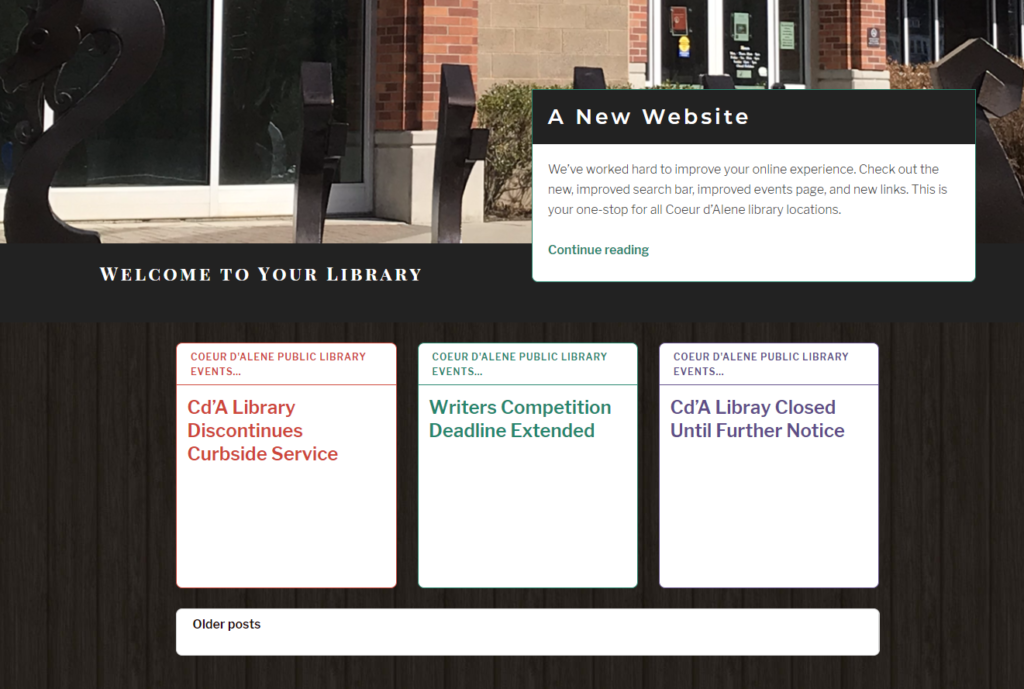 ---
All Locations on One Site
We have combined our websites to make a single one-stop website. So whether you are a Coeur d'Alene or Lake City patron, you'll find everything you need in one place.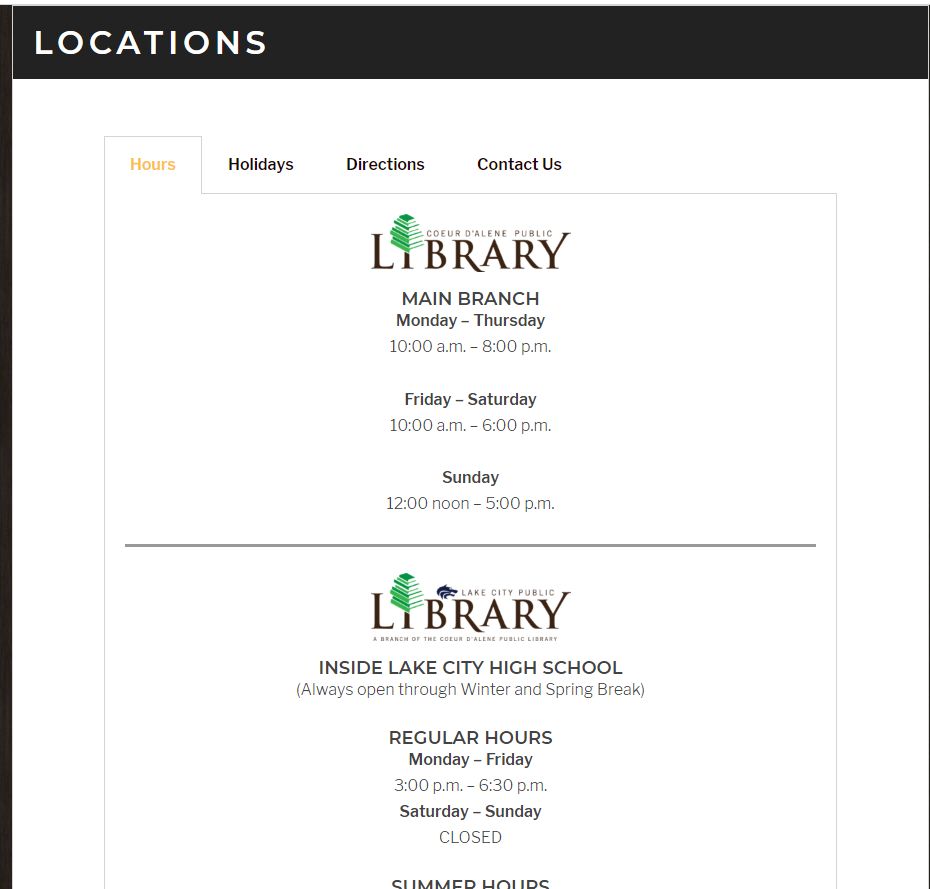 ---
More Links and Information for All Locations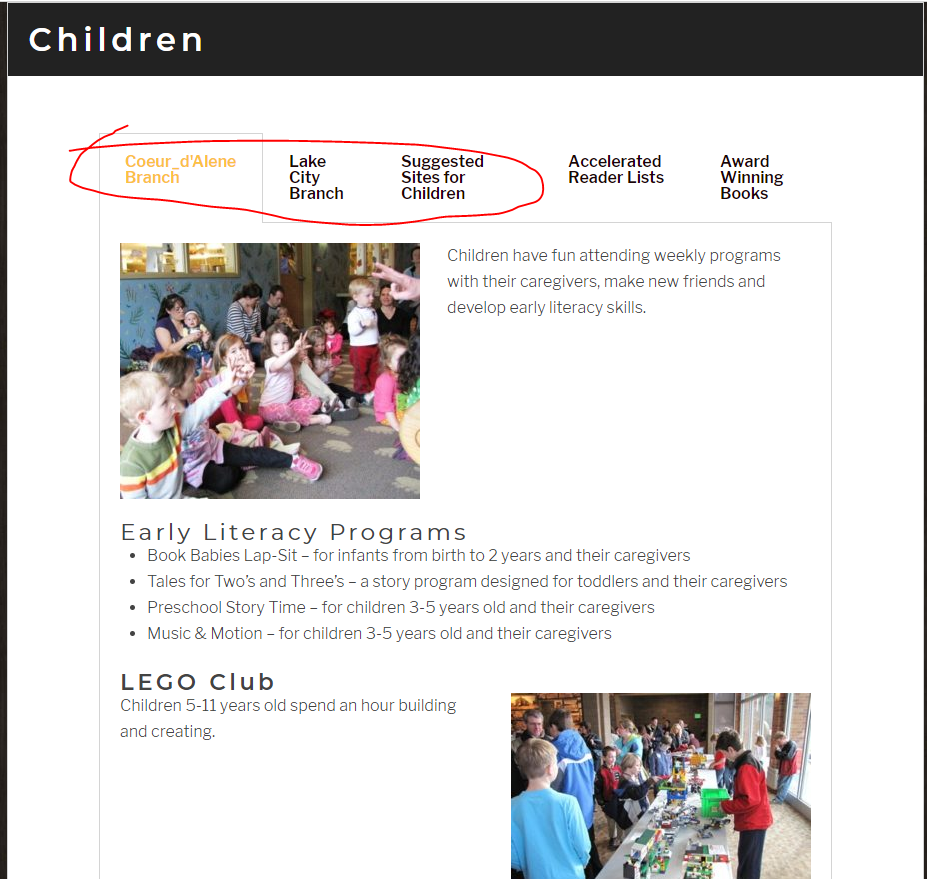 Because we've combined our sites, we have worked hard to help you see what is available at each branch. We've also been busy adding new resources.
---
We hope you enjoy this new site. And as always, if you are not finding what you need, contact us through e-mail or give us a call, and our friendly staff will be more than happy to assist you.