2023 Children's Summer Reading Program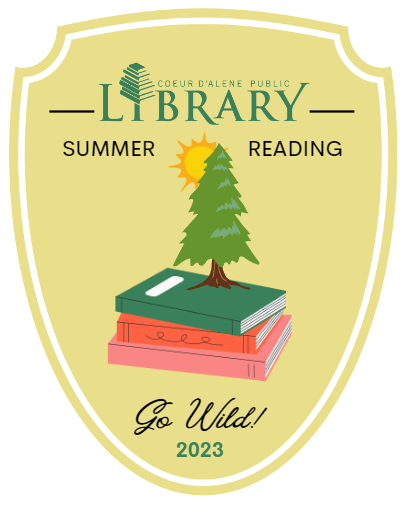 Summer is here and we're so ready for 2023 Summer Reading Program! Each year we challenge all library patrons, but especially the little ones, to keep up on their reading skills throughout the summer. Join us June 1 – August 31 Pick up a reading log in the children's library for a fun way to track your reading accomplishments this summer.  Prizes will be awarded for every 4 hours of reading, along with a chance to win raffle drawings for fishing, hiking, gardening, and birdwatching sets! Our special summer programs will begin on June 19th and run through August 18th but regular weekly programming will also continue. 
2023 Teen Summer Reading Challenge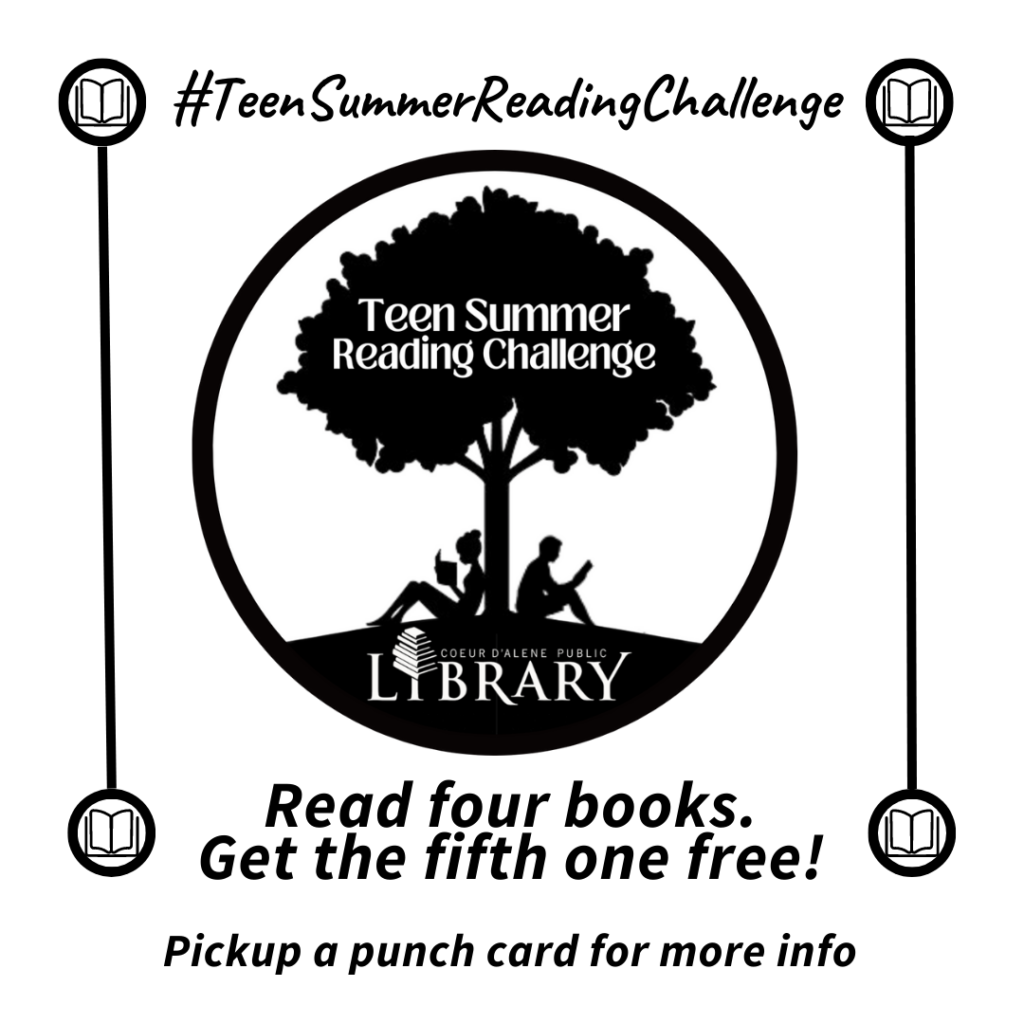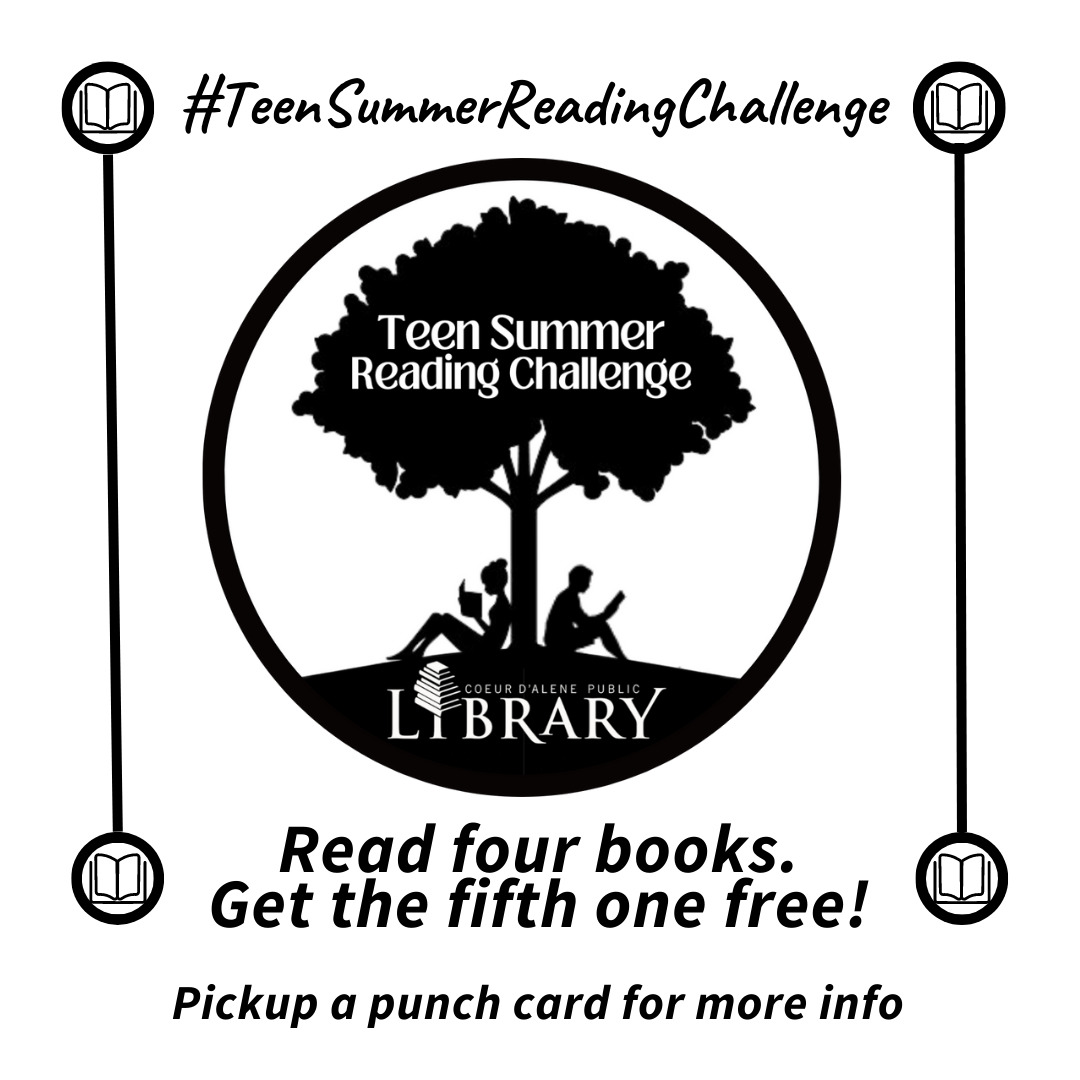 The Coeur d'Alene Public Library is doing a Teen Summer Reading Challenge (for ages 12-19)!
To join, simply read four books, and you'll get the fifth one free! Pick-up a punch card from the Coeur d'Alene Library to track how many books you've reviewed. Every completed card (that's turned back into us) earns you one free prize book and a grand prize entry. When you complete a card, you can simply pick-up another punch card and start the process over again and again, until August 31.The grand prize winner will be selected at the end of the summer.
The Reading Challenge runs from May 15 to August 31.
For more information: https://cdalibrary.org/library-events/tsrc2023/
2023 Adult Summer Reading Challenge

May 15 – August 31
It's a Summer Reading Program, for adults! Spend some of your free time this summer by stretching out on the beach/in a hammock/on your porch with a good book, then tell us all about it. Choose your own adventure and earn points to complete the Summer Reading Challenge by logging your reading and writing reviews or recommendations. Complete the challenge to earn a grand prize entry!
Challenge rules:
Each 30 points you receive, garners you grand prize entry
Earn 5 points each from reading, reviewing, and recommending
Track your reading, reviewing, and recommending online or with a paper log
Prizes: $50 gift card to Well-Read Moose or a mini library craft