This week in story time we are learning about Lunar New Year. This week's blog post will be a short one, as I would like to direct you to an authentic source for learning about Lunar New Year. If you follow that link, you will be directed to many activities and opportunities to learn about Lunar New Year through songs, stories, games and recipes! If you haven't had a chance to register for Preschool Story Time Online, you can do so here. This program is held via Zoom. After you register, you will receive the Zoom link and passcode.
Our letter of the week is O. What sounds can O make? What words start with O? Our shape of the week is oval! What objects can you find that are ovals?
Interested in reading the books we talk about in Preschool Story Time? Place all of our story time books on hold here!
Here is this week's extension activity: a Year of the Ox coloring sheet! You will find it here in both PNG and PDF formats!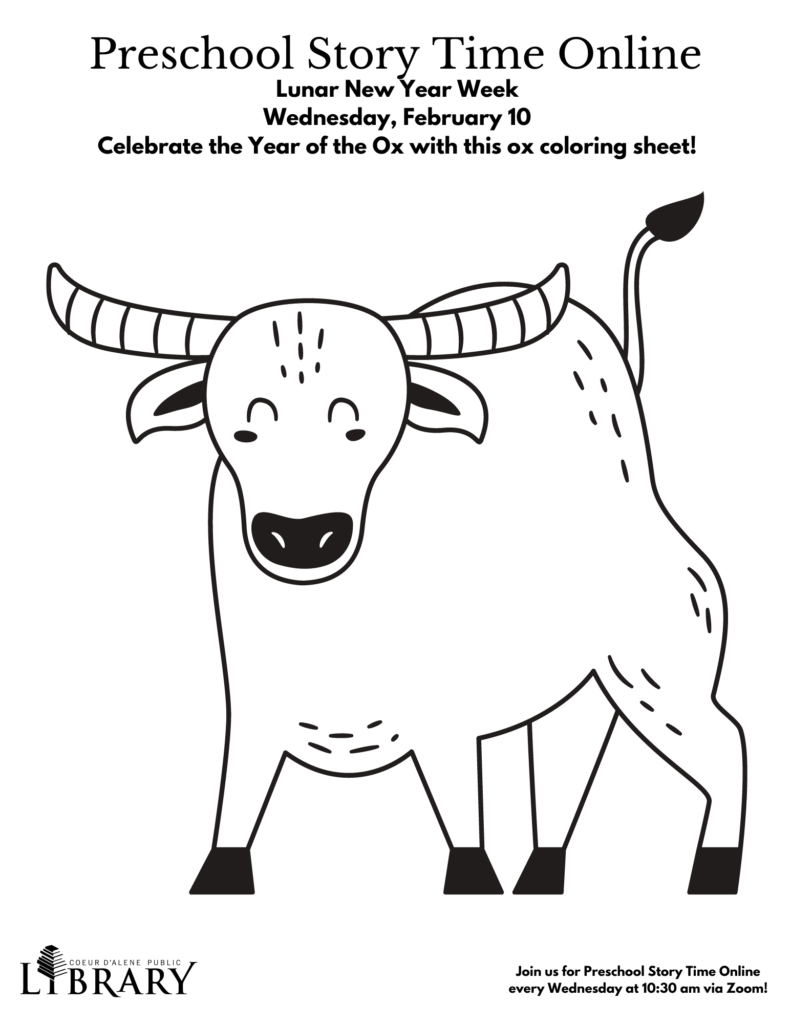 Happy reading!
Miss Mandi