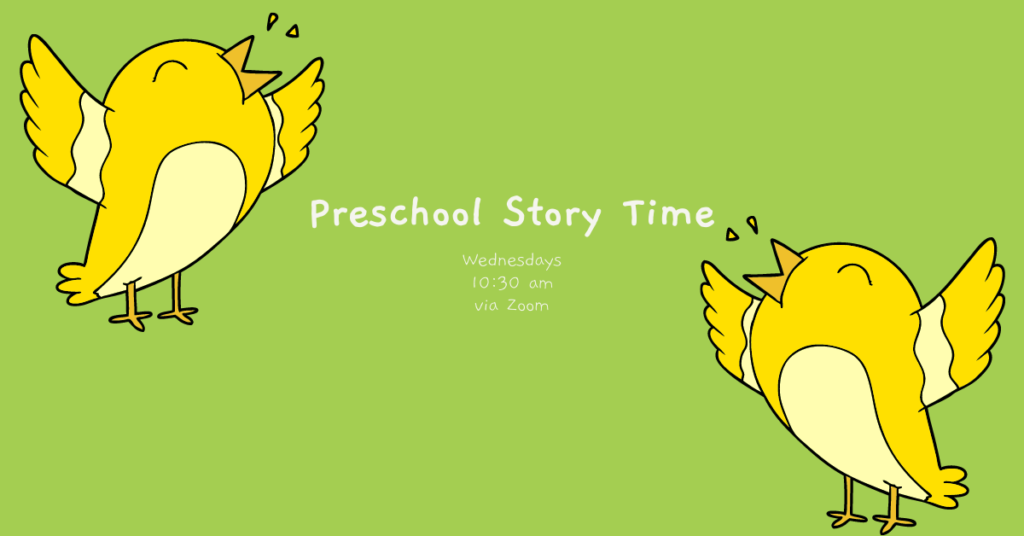 February is the Great American Backyard Bird Count, and we thought we would get in on the fun with a bird-themed Preschool Story Time! If you haven't registered yet, you can do so here. Preschool Story Time is every Wednesday at 10:30 via Zoom.
Our letter of the week for bird week is…T! Talk with your child about what sound T makes. What words start with the letter T? Our shape of the week is triangle. Go on a walk together. What objects can you find around your home that are triangles?
Be sure to pick up your Preschool Story Time Craft Bag curbside at the Coeur d'Alene Library. This week's craft is a Backyard Birder Bag that includes a binocular craft and a craft where you turn the bag into a nest for two adorable birds made from plastic eggs. We have two worksheets this week. The first is all about pattern recognition, while the second is designed to help your child's prewriting skills. The worksheets are available below in PNG format or download PDFs of the worksheets here: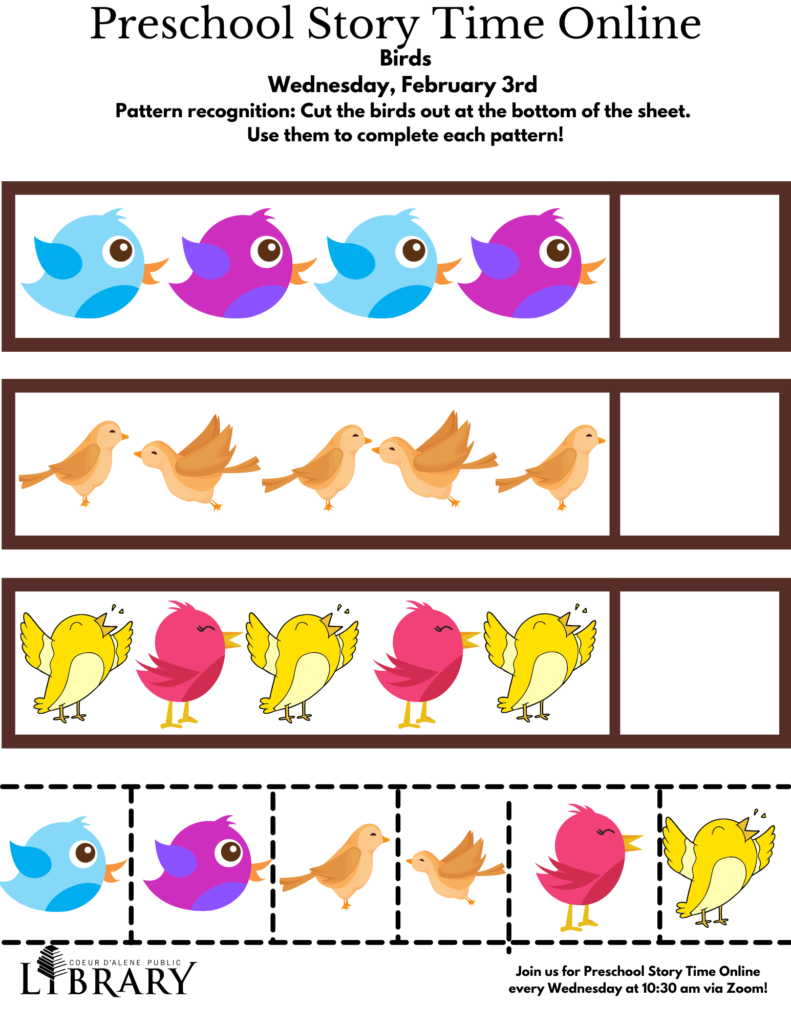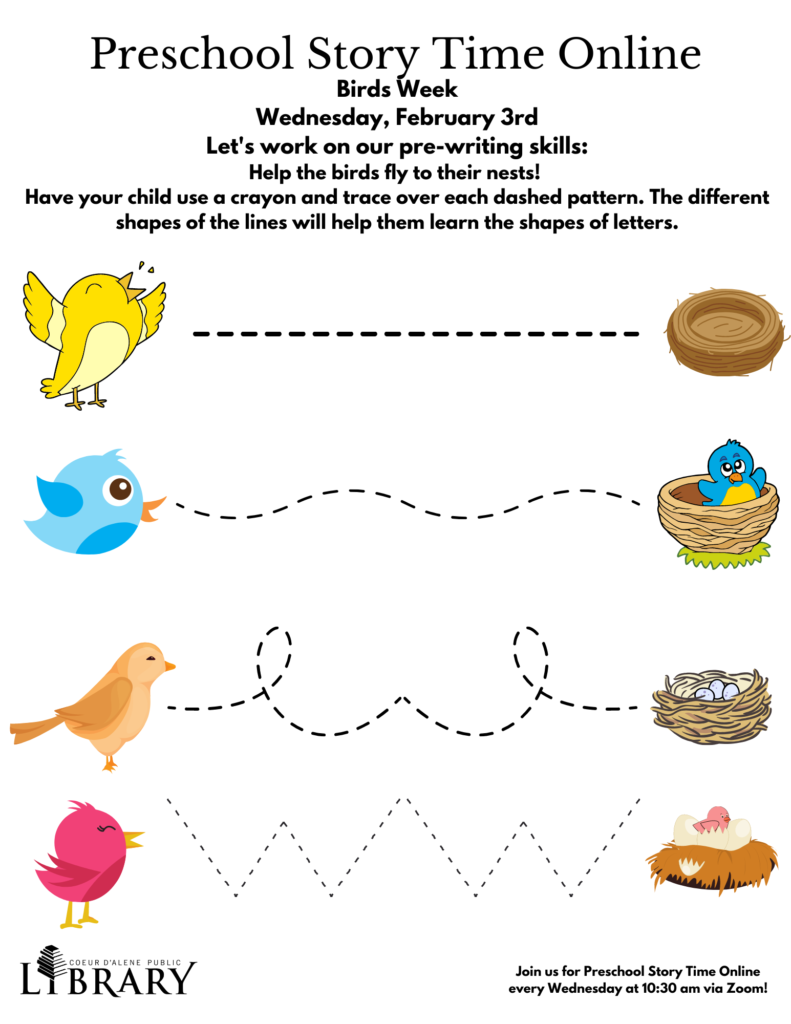 You can place the books we read this week on hold here. If you would like to keep the learning going at home, here are some songs, rhymes, and fingerplays you can do together:
"Little Birds"
Little birds, little birds, jump up and down
Little birds, little birds, don't make a sound
Little birds, little birds, tip-toe to me
Little birds, little birds, bend your knees
Little birds, little birds, peep, peep, peep
Little birds, little birds, sleep, sleep, sleep
Little birds, little birds, fly to the leaves
Little birds, little birds, sit down please
From: Greatest Resource Education Child Care
"Two Little Blackbirds"
Two little blackbirds sitting on a hill.
One named Jack and one named Jill.
Fly away Jack, flay away Jill.
Come back Jack, come back Jill.
Two little blackbirds flying in the sky.
One named Low and one named High…
Two little blackbirds sitting on a pole.
One named Fast and one named Slow…
Two little blackbirds sitting on a gate…
One named Early and one named Late…
Credit: King County Library System
Happy reading!
Ms. Mandi